I haven't been getting out enough, what with my back hurting. But today, I was determined to get out and about, as well as needing to do some shopping, and I decided to do that even before doing anything here.
The plan was I might manage to photo something of interest. When I got home, and took a close look at this, …: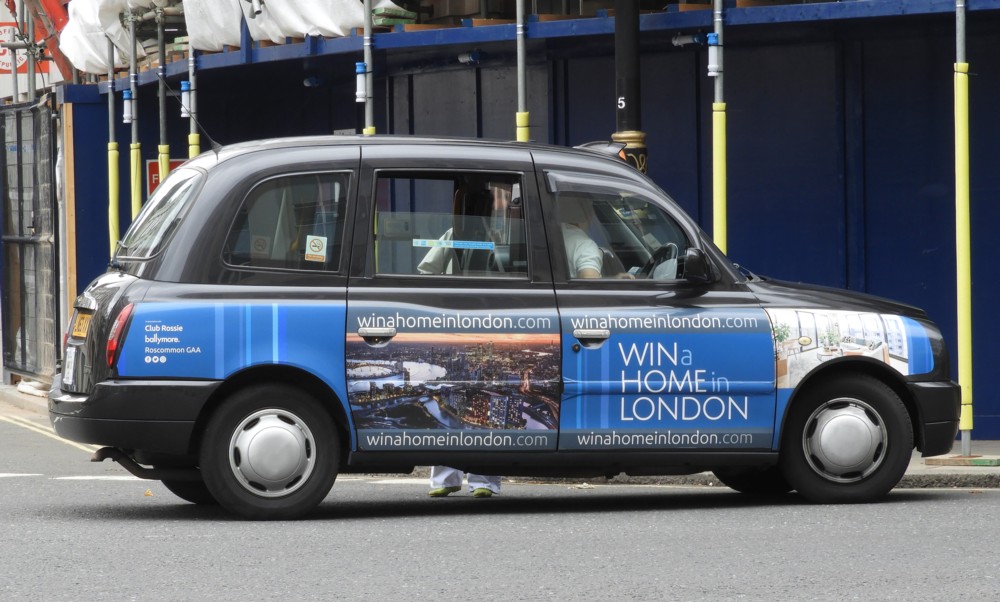 … which shows an advert for a lottery the winner of which gets a new home in London, I thought maybe I had. Whenever I hear that you can win something as a prize in a game of chance, I suspect that the thing in question is proving harder to sell than had originally been assumed and they've got some to spare for things like lotteries. Did this advert signal a London new housing slowdown?
I went to the website in the advert to investigate. And it would appear that my suspicions may have been excessively suspicious. This is an Irish fund raising operation, and apparently someone won a similar competition in 2018. But on the other hand, that could mean that even back in 2018 they were having trouble shifting newly built London homes.
One thing I will say, which is that I've not seen this advert on a taxi before. Maybe the number of people in London who are only able to think of owning a London home by entering a lottery has now gone up. That's not the entire market for London homes. That's global. But it doesn't help, if you're selling these places.
Whatever the truth of such speculations, I did at least, at the website in question, encounter an excellent photo of the London City Island tower cluster, photoed on a nicer and brighter day than today has been: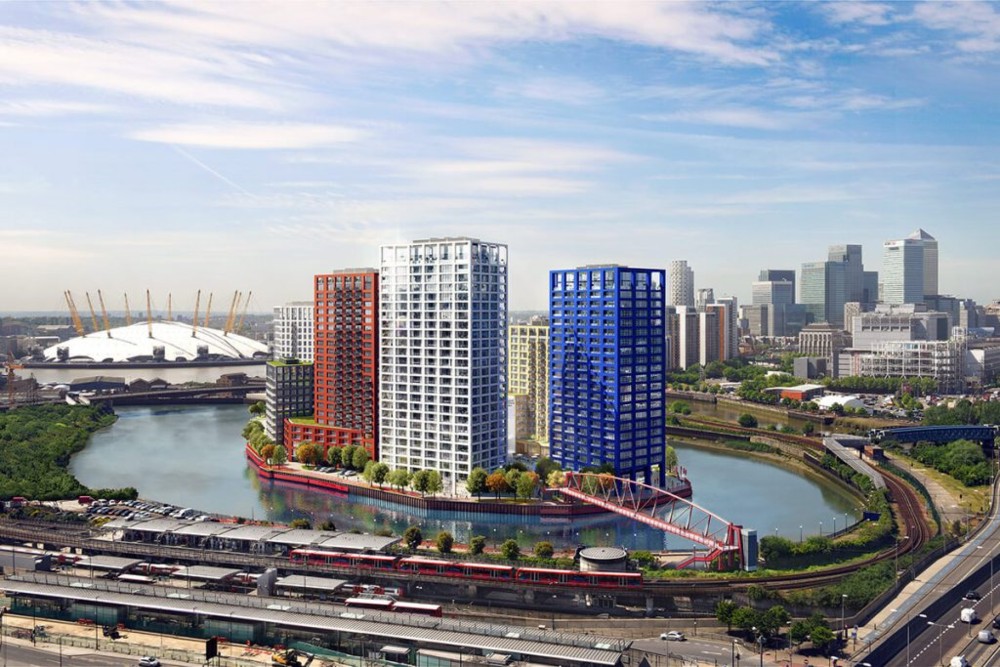 London City Island has already been noticed with a posting here, not so long ago.