London contains many tourist attractions that are truly attractive, truly impressive. But I have never thought that the lights of Piccadilly Circus are one of those attractions. What a let down. Is that it? Is that all?
Usually they look like this: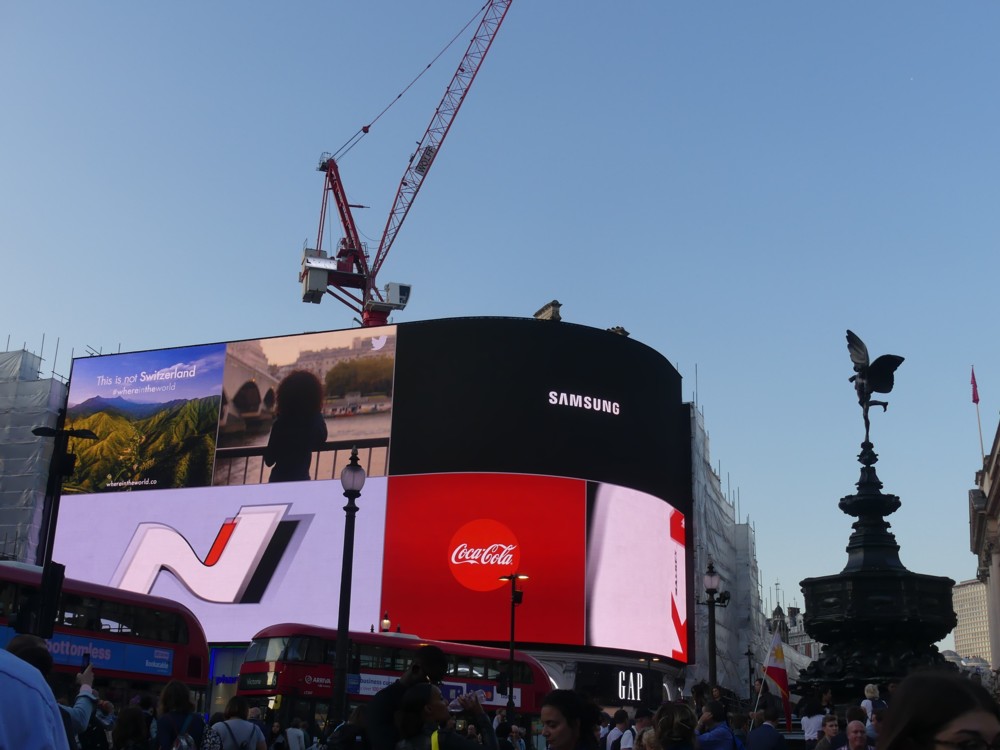 I'm guessing that many a tourist, searching out these lights, has walked right past them. I mean, could those be them?
But about a year ago I happened to be in that part of London, and instead of silly bright colours, what I saw was this:
You may have to click on them to work out what is going on there. Some sort of Transformer type computer-trickery, it looks like. Whatever. Again, I'm not that impressed, although that could just be my terrible eyesight, and I don't like it because I can't make it out properly, unless I photo it and look at it later. But whatever, I only supply the three photos above as context for what followed: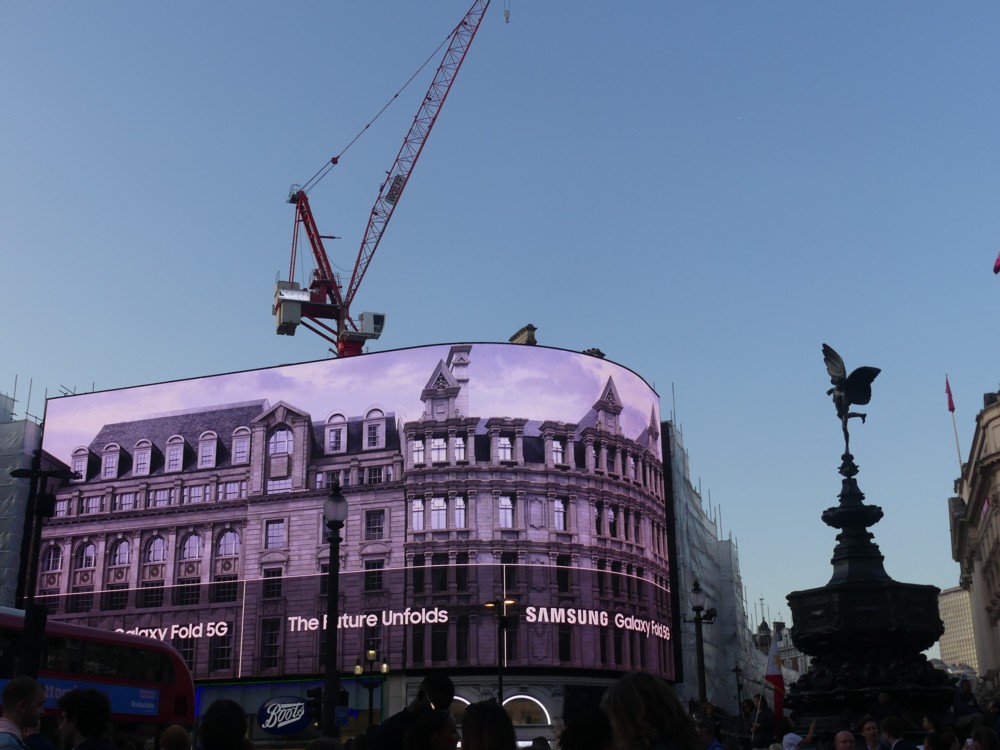 And that I did like.
There's been quite a lot of this kind of thing happening in London recently, this kind of thing being pictures of buildings, on buildings. Usually it's because a building is being worked on and consequently covered in scaffolding, and then on the outside of the scaffolding they stick a picture of the building they're working on. The above piece of advertising fun reminds me somewhat of that sort of thing, although it is contrived by different means and for a different purpose.