August 31st 2006, to be precise. I was looking through a directory of photos based on an expedition I made to St Paul's Cathedral on August 31at 2006, and very informative they were too. I encountered several photos taken from the top of St Paul's of London Big Things, that hadn't yet been built. It should make a fun posting, Real Soon Now. But for right now, I want to show you a couple of photos I took once I'd got down from the top of the Cathedral, and was outside it.
Starting with this: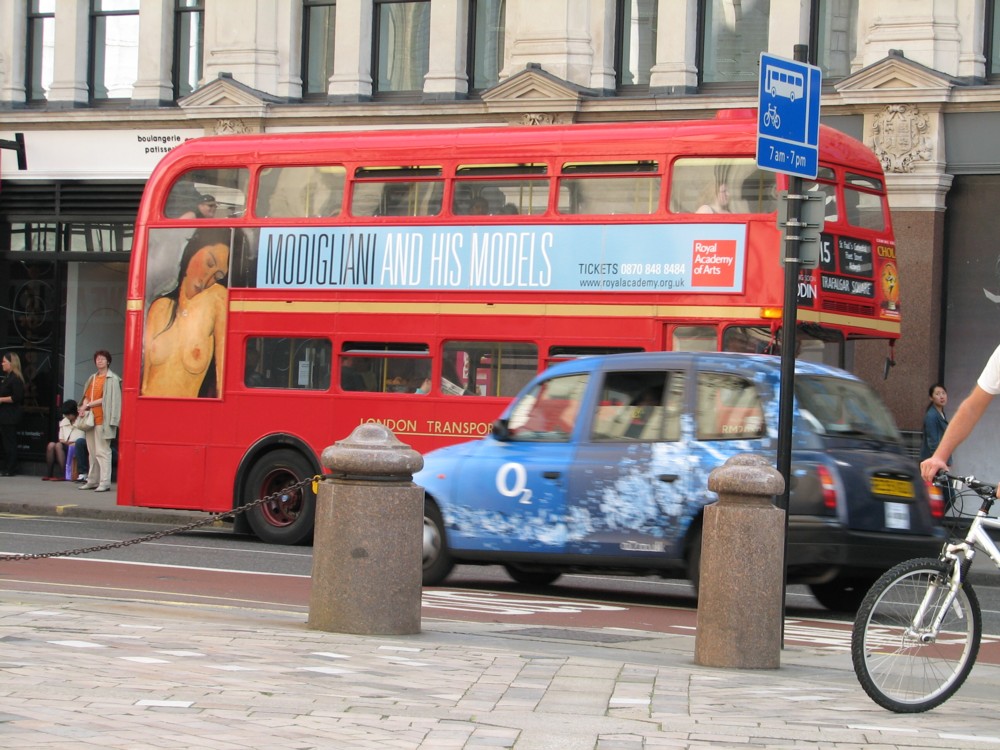 I think we can all agree that what I was trying to photo there was the bus, and in particular its rather fetching advert (for this). The taxi (and its advert), travelling very blurrily in the opposite direction and hence out of focus, merely got in the way.
The many other photos I photoed, at that same time, of lots of my fellow photoers tells me that I was similarly preoccupied when I photoed this guy: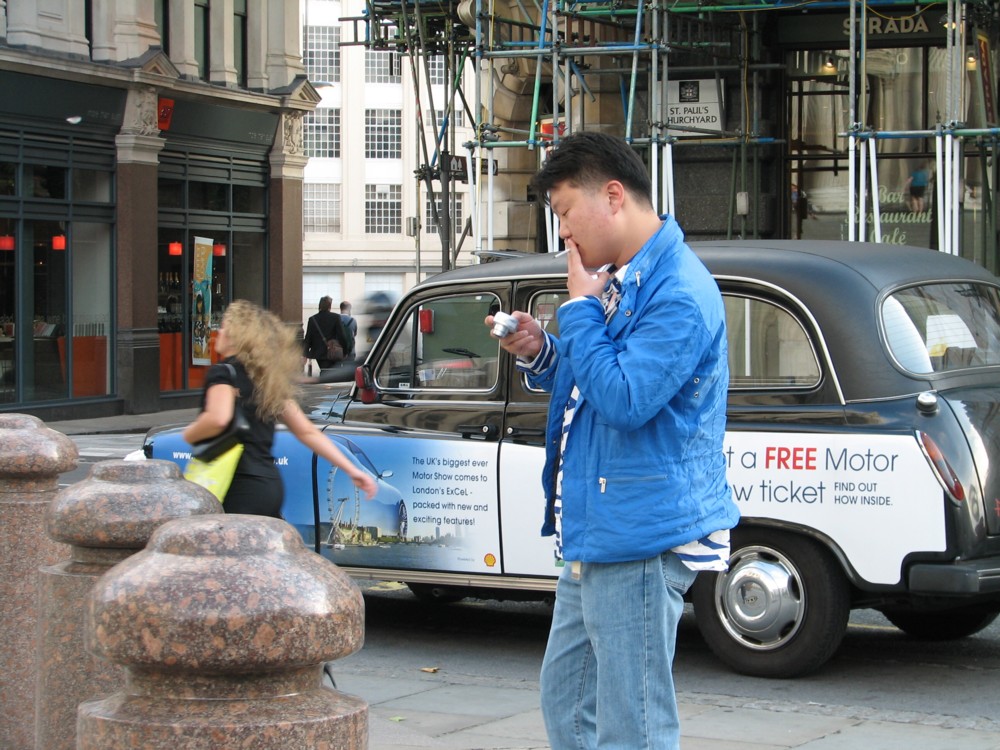 This time it's not so clear where my attention is, and is not. That taxi and its advert are in focus. It seems that there was a Motor Show at the Excel, in 2006, and this taxi was telling the world about this.
I have been wondering recently when the habit began of covering London's famed Black Cabs with intricate and colourfully pre-printed adverts. I tried Internet searching, but the Internet is keener on telling you how to buy stuff now than it is on telling you the history of the particular stuff in question, and I still do not know. But I now know a bit better than I did before I came upon the above photos in my archives. It was definitely a while before 2006, and judging by how good the second taxi advert looks, it was quite a longish while before 2006. I had also been meaning to search through my photo-archives, for taxis with adverts that I had photoed by mistake, photos exactly like the two above. I have yet to do that, but today I did it by mistake.
Talking of buying this stuff now, London Taxi Advertising has had "a decade of experience" arranging such adverts. But I now know for sure that this has been going on a while longer than that.