You see weird things in London. Well, I do: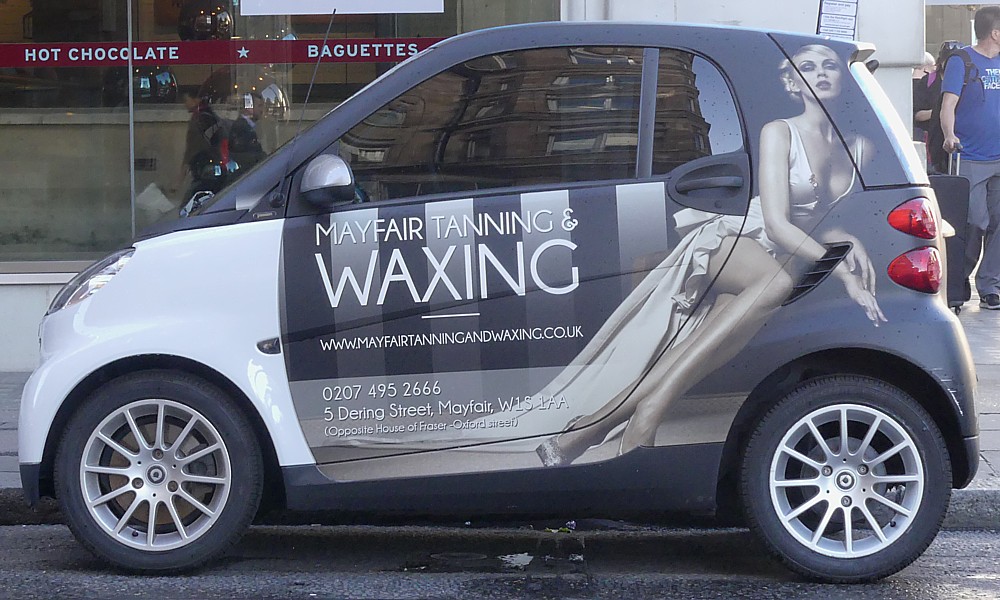 For years and years, this sort of car decorating was impossible. Now: everywhere. But not usually as artfully as in the above.
Photoed by me, in Oxford Street, three years ago today.
When you type in the website on that midget car, you discover that this enterprise now calls itself Mayfair Aesthetics & Beauty. Which is not so weird. Which would be why they changed it.