Yes, this is one of those the-context-and-The-Photo postings. The point is The Photo, and the photos that precede The Photo are merely there to explain a bit about where we are.
So, context:
And now, The Photo: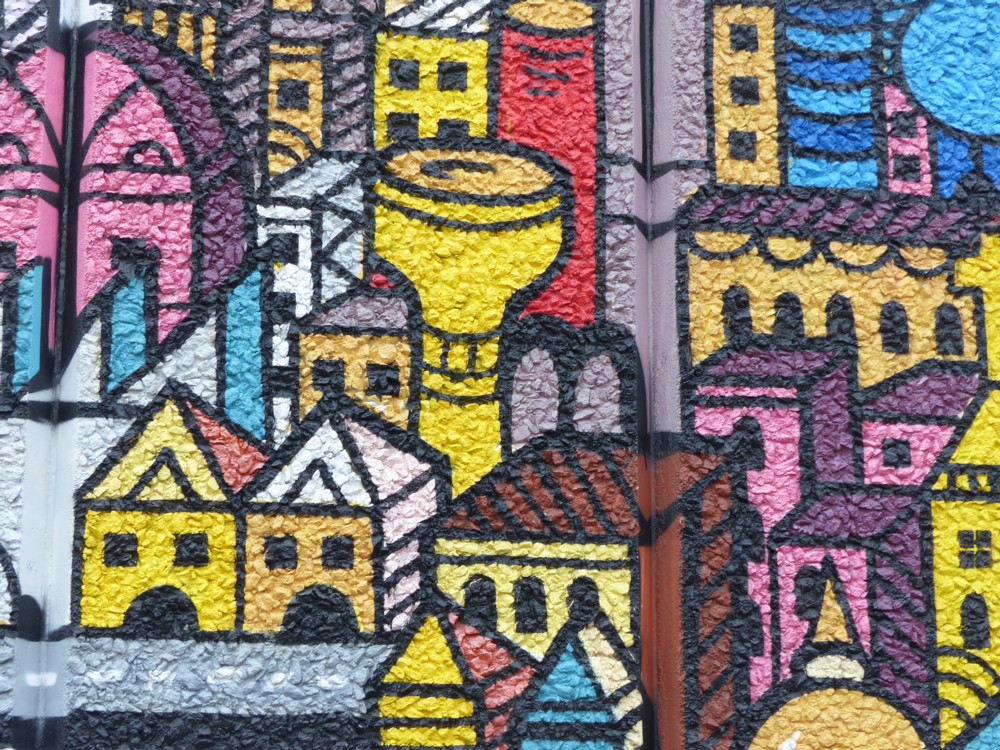 What made me want to post this was the effect of a regular painting not on a smooth surface but on a rough surface. To show that rough surface, I had to get close. But then, all context is lost, so see also: context.
Photoed by me on the South Bank, on August 15th 2015. So, exactly five years ago today.
Now I'm going to try to find out who did this mural. Google, google. Best I can do: grems. Is that Graham Prentice, who took the photos? Maybe. Don't know.