A few days ago, I walked beyond the top end of Victoria, beyond Victoria Station, at the top end of Grosvenor Gardens, and I saw this: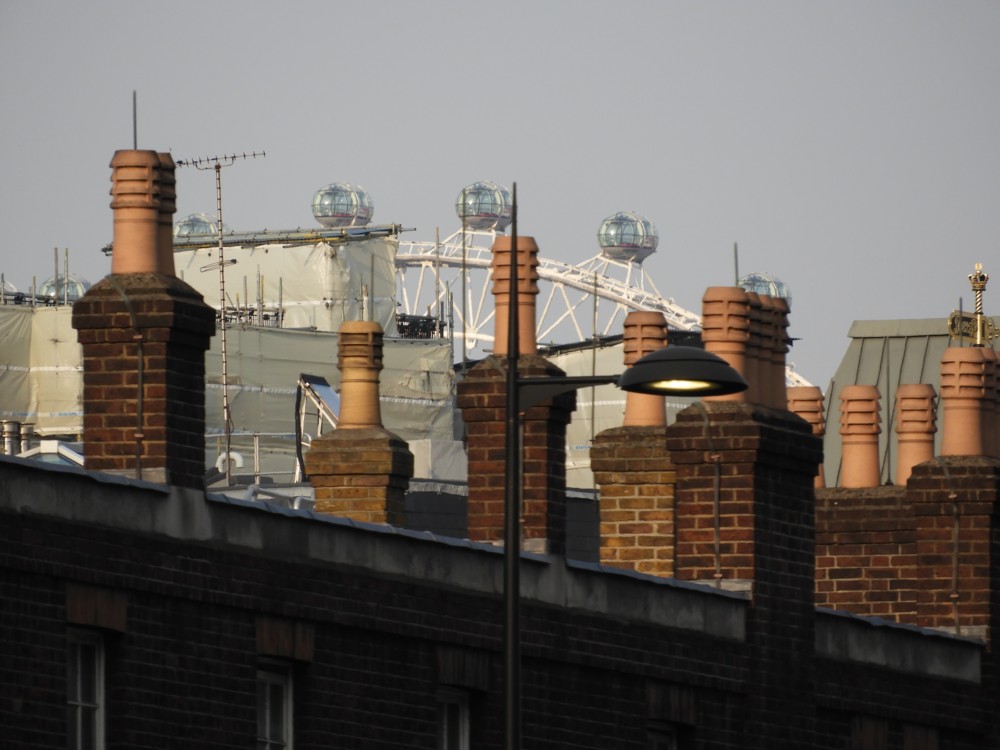 But it was getting dark when I first photoed the above scene, so this afternoon I went back, to see if I could do better. And I think I did. Roof clutter plus The Wheel. I love roof clutter, and I love to photo The Wheel in unobvious ways, that being a view of The Wheel that no longer exists. So The Wheel, only just visible above some roof clutter. Just the thing.
While searching out the exact best spot to photo photos like that one, I moved in the opposite direction of The Wheel, so as to see more of The Wheel. I found myself in a place. A place called Hobart Place. And looking back along Hobart Place, I not only got the above photo, but also discovered another view, which I had not been expecting: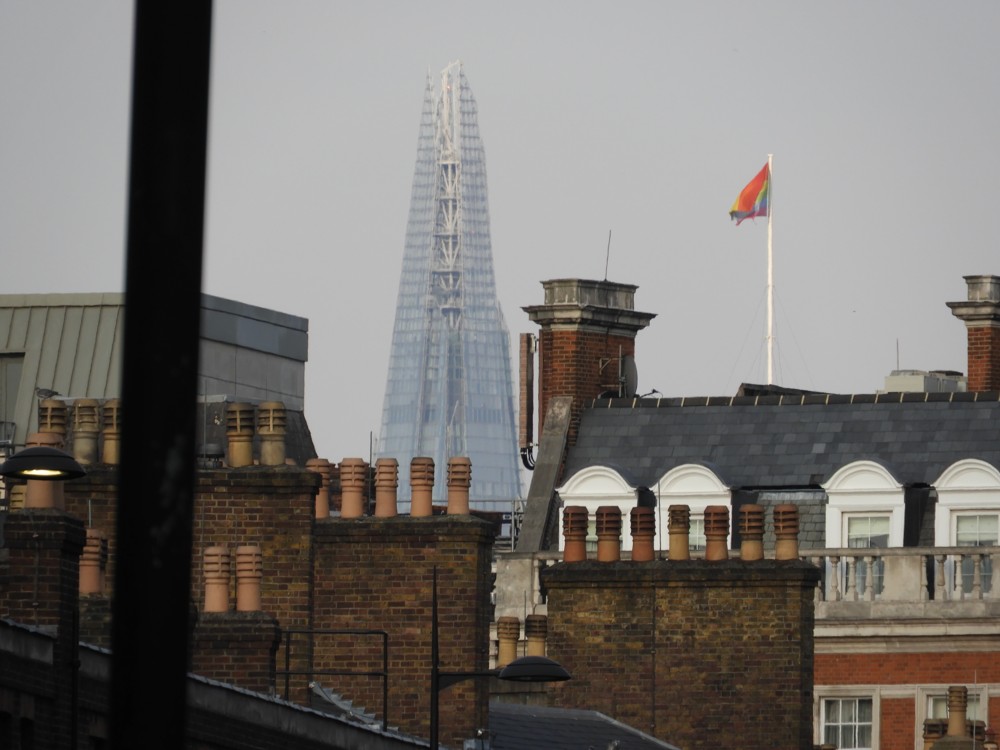 Not so long ago you could see the Shard from just outside Victoria Station, looking down Victoria Street, but those days are now gone, with the new office blocks that have been built on the right side of Victoria Street looking down it, just past Strutton Ground. But it turns out that you can see the Shard from Hobart Place. For the time being, anyway.
The top of the Shard is a bit of a muddle, but it is a very recognisable muddle.
Here's a photo I took which combines both the above views: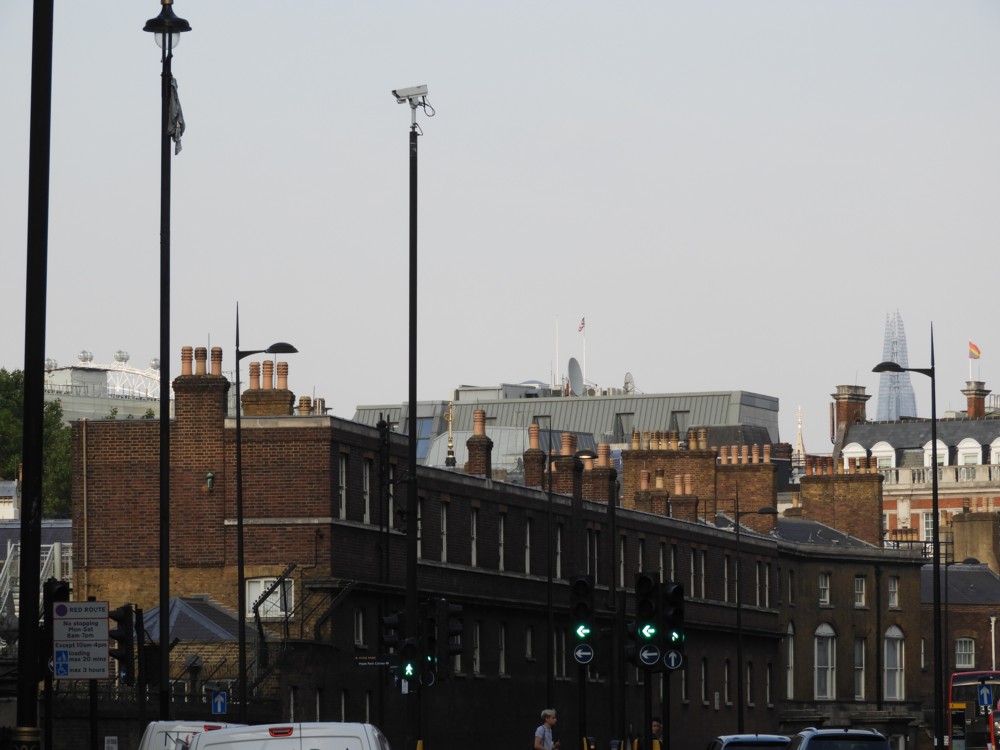 I should probably have another go at that one. But, you can just about make out those two Big Things, above all the stuff in the foreground. What that big grey building in the middle with the particularly excellent roof clutter, I do not know. Should be easy enough to find out, if I really want to.
In the second of the above photos, the one with the Shard in it, you can also see the rainbow flag featured in the first of these three photos, the one of the top of 55 Broadway. I promise nothing, but that's a building that deserves a posting of its own.