If I had a pound for every time someone's told me that they like to photo The Wheel from Tottenham Court Road, I wouldn't have any more pounds than I already have, because it's just me that likes to do this. But, I really like it.
I'm talking about photos like this one: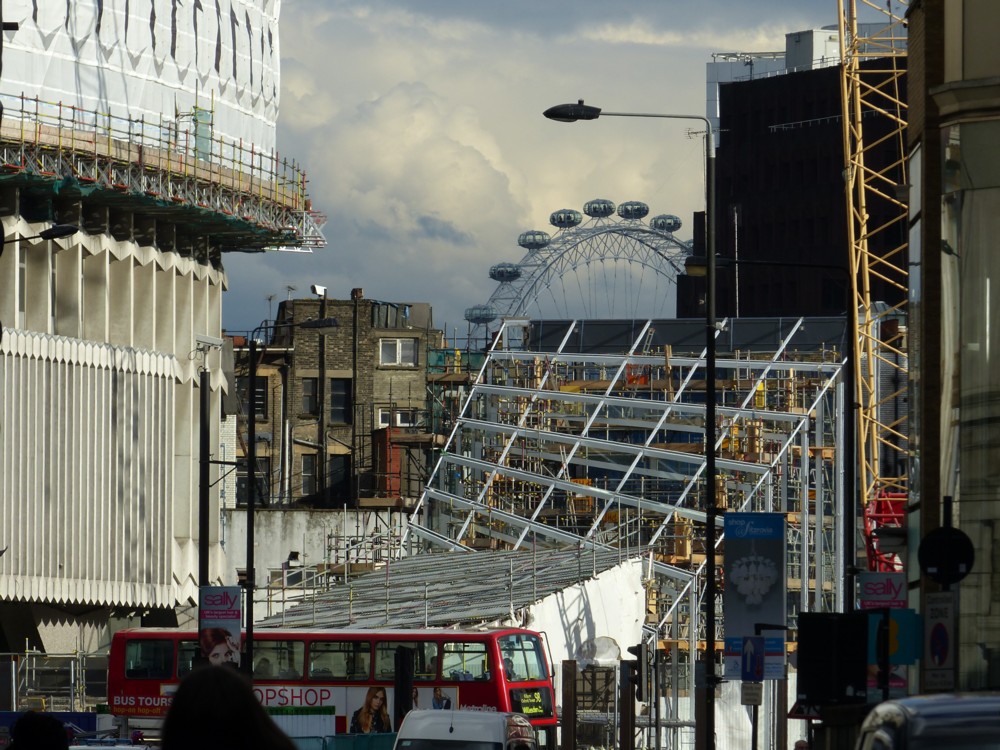 Great light there, don't you think? It could be an oil painting. Exactly as it came out of the camera, no Photoshop(clone)ing. That dates from April of 2015. As you can see, that weird entrance to Tottenham Court Road Tube station was still under construction.
Here's a couple more, taken in 2016 …:
… and in 2017: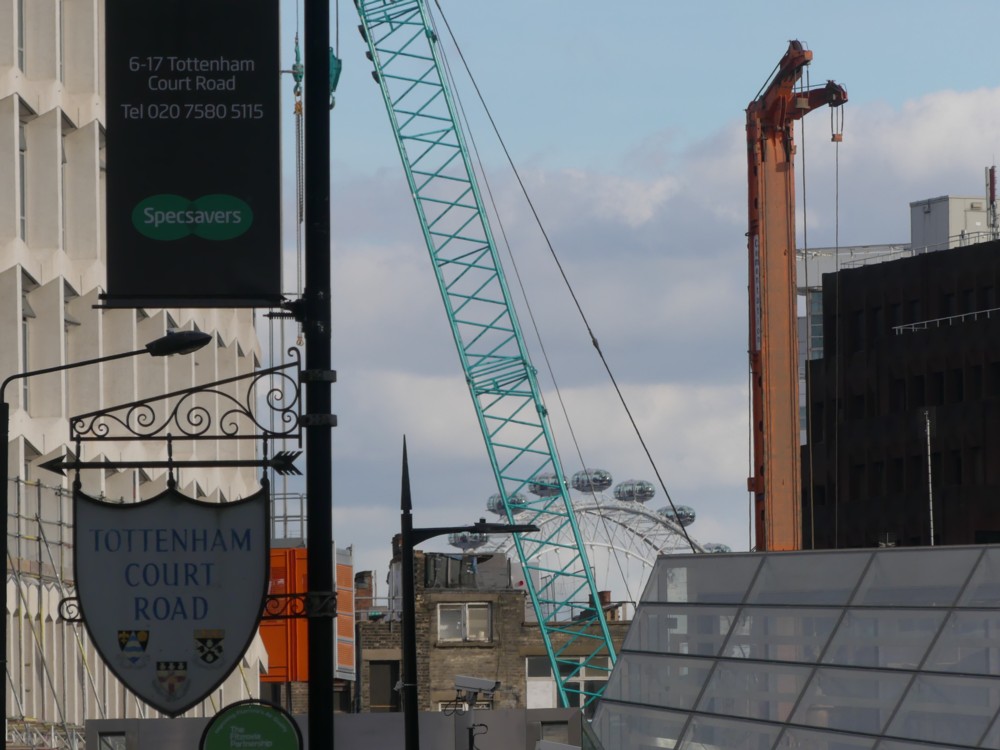 That crane there should have told me that something ominous was in the works, but actually I was taken by surprise.
Take a look at what the same scene looked like today: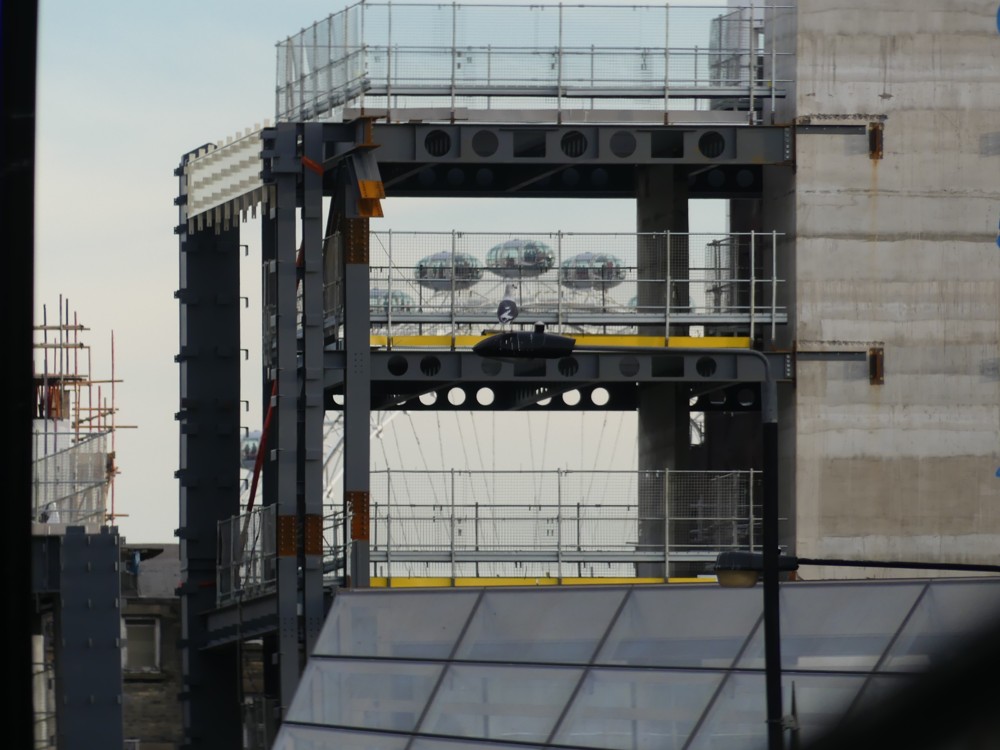 That's right. The Wheel is about to be blotted out of this particular picture.
I moved nearer, which moved the top of the Wheel down to the bottom gap in the structure: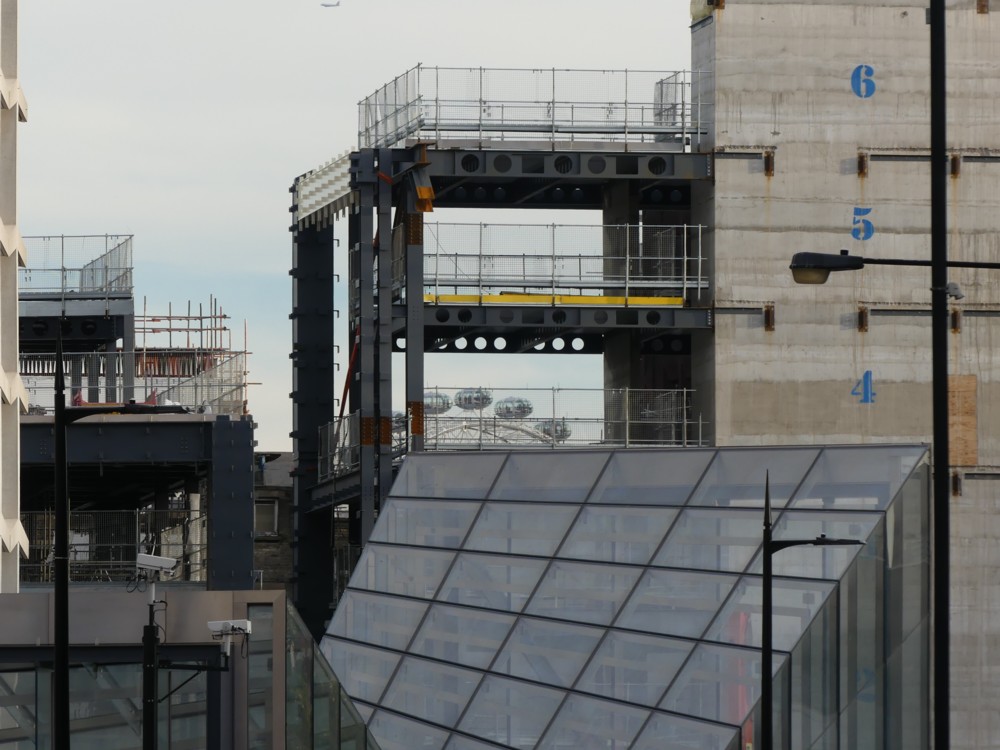 I took a final close up: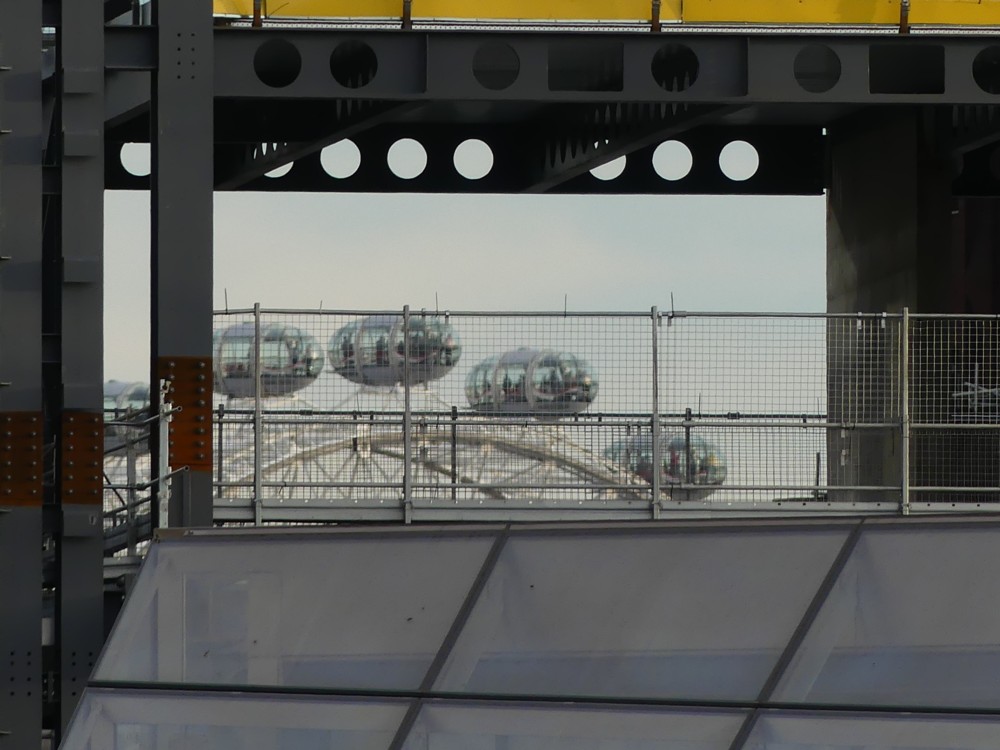 And that may well be the last time that I ever photo The Wheel from Tottenham Court Road.