I really like this poster, which I photoed, down in the Underground as it happens, in 2011: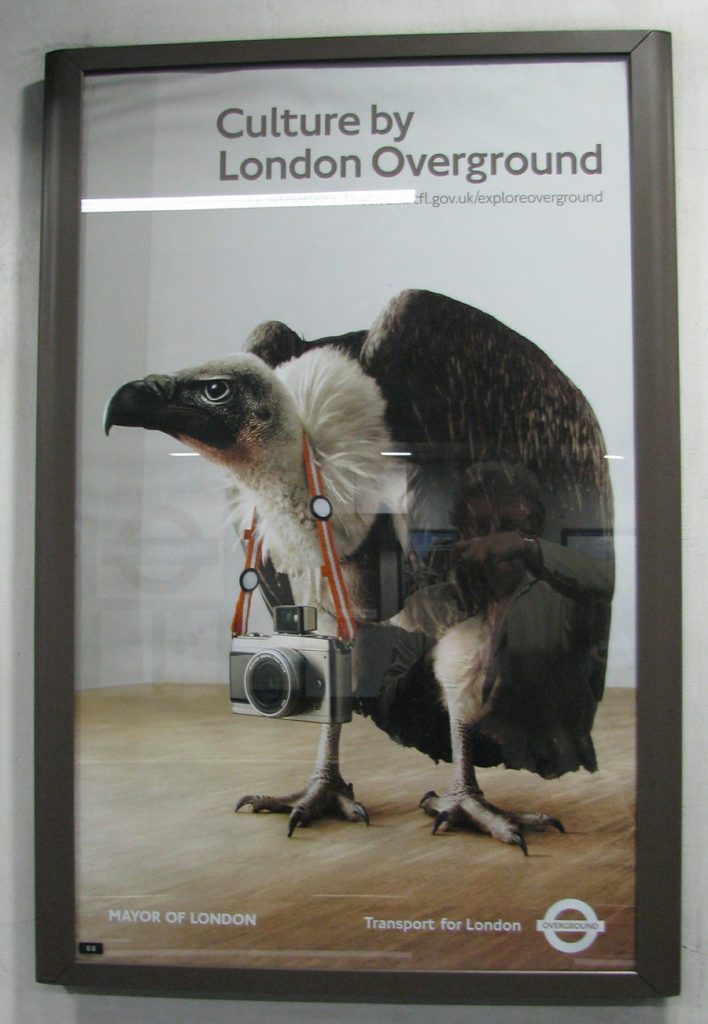 The way my computer is set up, if you click on this, you get the whole thing, but smaller.
Look a bit carefully, and you can see that it's also a selfie. So, another in this genre.
The idea that photoing is like being a bird of prey strikes me as very right. The idea captures both the annoyingness of us photoers, but also the fact that we are surely an improvement, for most purposes, on people who use literal weapons to hunt and capture their prey.