I do like the word "contraption". Contraption. And this is definitely a particularly contraptional contraption: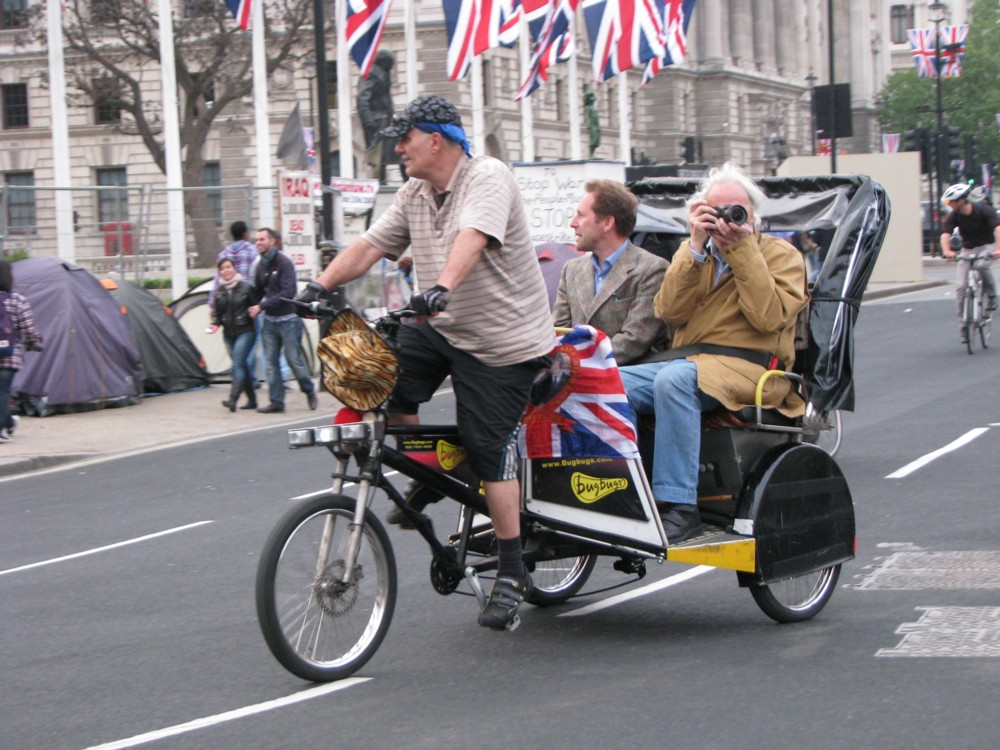 I had this lined up to go in this earlier posting, but for some reason I neglected it at the moment that mattered.
This was photoed in Parliament Square, late in the day on April 29th 2011, which was the day of the marriage of Prince William and Kate Middleton. Here is what I said on the Old Blog about that.
I tend to judge the quality of my photos not just by things like artistic impression, but also by how many Things That Interest Me are present. So, in this case: weird transport contraption, photoer with the camera covering his face, lots of Union Jacks (although sadly none with the colours changed), tick tick tick.
But also, note the presence of Urban Tents, i.e. the sort of tents that don't need soft ground to be erected on because they don't require tent pegs like the tents of my youth did. Urban Tents are a feature of modern life and they are starting to interest me a lot. Tick. Note the presence below, in the category list for this posting, of "Architecture". In their soft and temporary way, that is what Urban Tents are. They may well soon have their own category here.