Today, late in the afternoon, I took a walk towards Westminster Abbey, looking for things to photo in the aftermath of the public upheaval that was the royal wedding.
I know why people grumble about this wedding. It's not that they are forced to pay attention to it. They are not. Their problem is that they don't like how much others seem to be attending to it, without being forced to any more than they are. They don't like the way this rather mediocre family occupies a place in British society, and in British affections, that they think ought to be occupied by a person who is – or persons who are – more politically qualified, by which is meant more political. I used to think like this, but now believe that any more "rational" arrangement of this sort would merely strengthen the power of politicians by giving them yet another hold over us, which would be bad. I still feel no reverence towards the family, but no longer favour any alternative arrangement. It's been quite a while since I would have lifted a finger to support any change in our Head of State arrangements. Now, I might lift several fingers to keep them as they are, were the need for that ever to arise.
I don't think the family can be expected to do anything beyond keeping the politicians away from the Head of State job, like preserving British sovereignty, or some such chimera. If the politicians are determined to destroy that, destroy it they will, and the family will tag along.
Not being a reverent sort of royalist, I had no difficulty ignoring this wedding. In order to notice it, I had to take active steps, which today took the form of wandering about London after it had finished, with my camera, to see whatever I saw.
Here is one of the photos I took, of a shop window: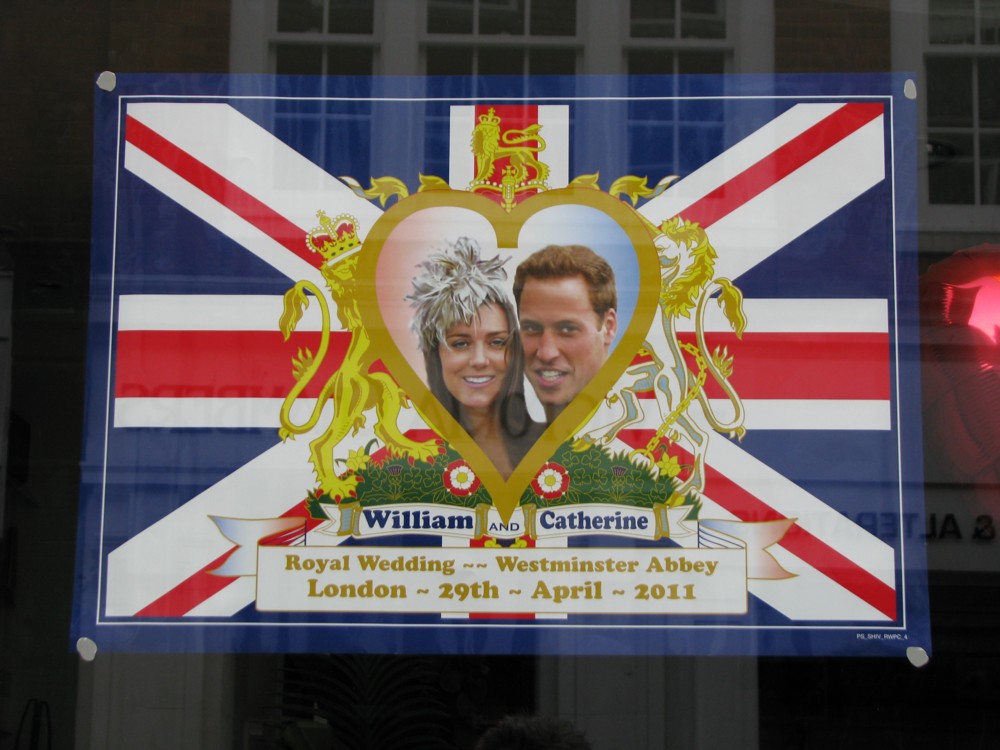 And here is another shop window: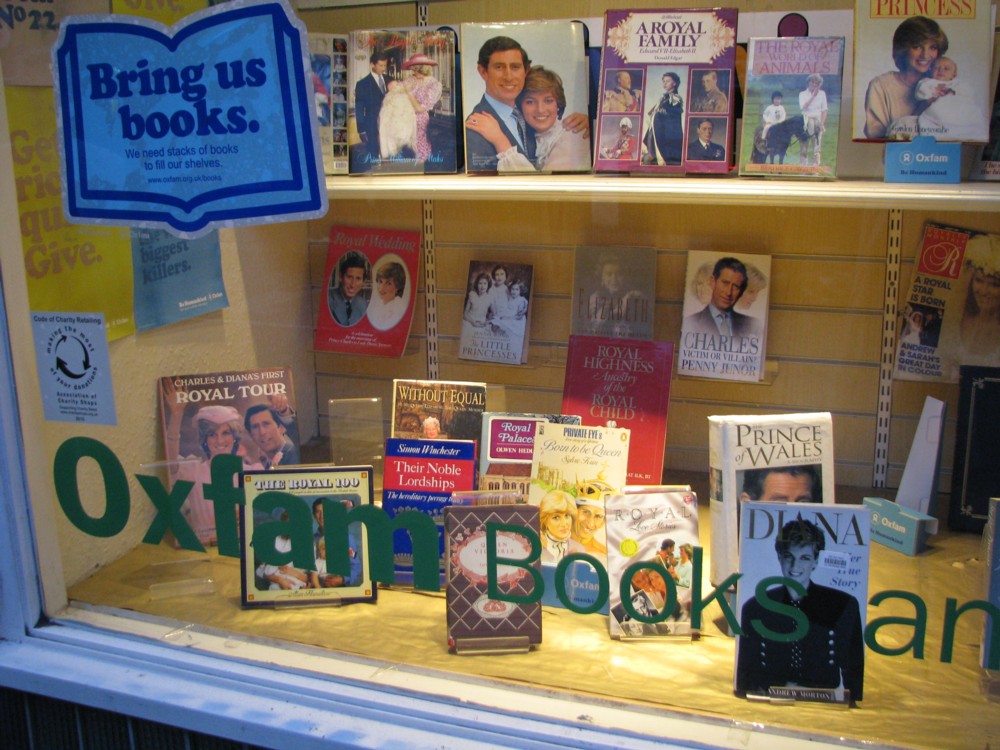 And of course, today as always, my fellow digital photographers were out in force: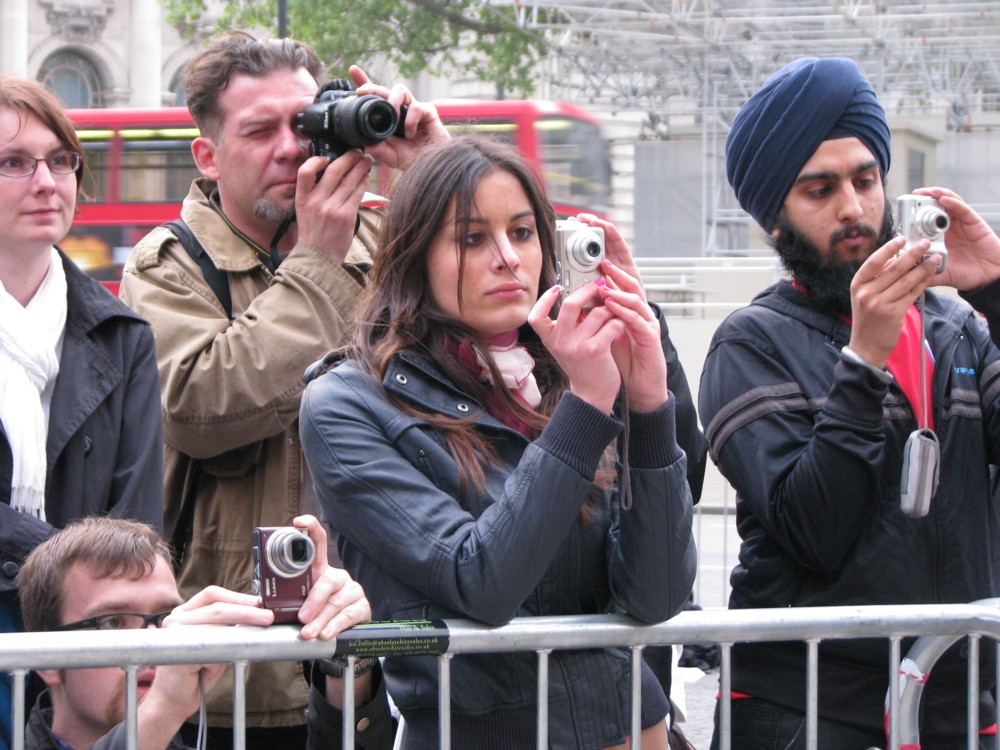 Those ones were photographing the front door of Westminster Abbey. This looked to me much as it always does. But I suppose if you find the family exciting, there is something extra about photo-ing the front door of the building where one of their weddings was, only hours after it happened.