Photoed by Martin Cook: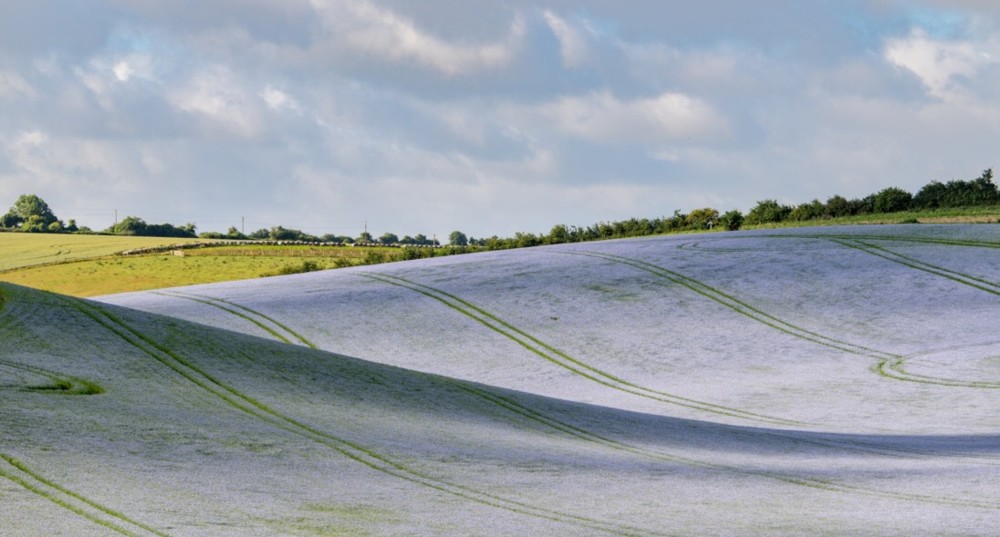 Are the tracks so far apart because they're made by a crop sprayer? This is the countryside, so what do I know?
This and three more, bigger, here.
And in case you were wondering:
Linseed in uk mostly is grown for animal feed, pet food and human consumption. Lot goes to markets abroad to animal feed to produce animal products with higher omega-3 levels, such as meat and eggs etc.
Here.