From the ianVisits Unbuilt London category, this never built figure of eight tube line: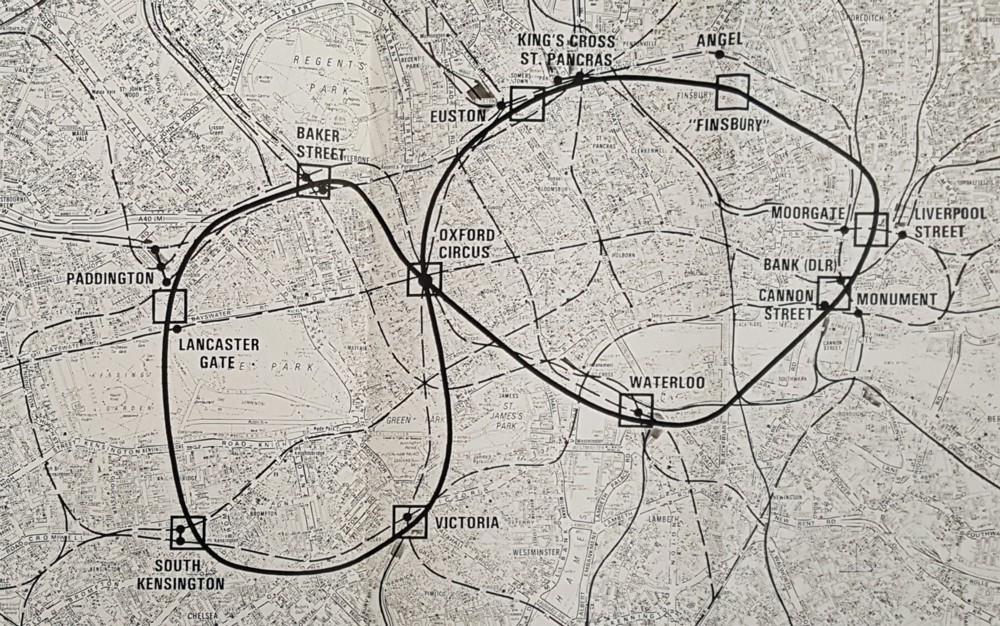 Eight? More like the Infinity Line.
And actually not a bad idea. It would have connected all the big London mainline stations.
I remember a time when I was constantly trying to get from Victoria to Waterloo. Can't recall why, but I was. Very annoying, for such a short distance. This says 6 minutes, if you change at Westminster Tube. Fantasy. Often I just walked.
But guess what. Victoria-Waterloo would have remained a nightmare on the Infinity Line, taking you either via Kensington and Paddington or via Kings Cross and Liverpool Street. Which is why the name would have stuck.