Way back in March 2005, I photoed this photo, of the Ghost Columns of Blackfriars: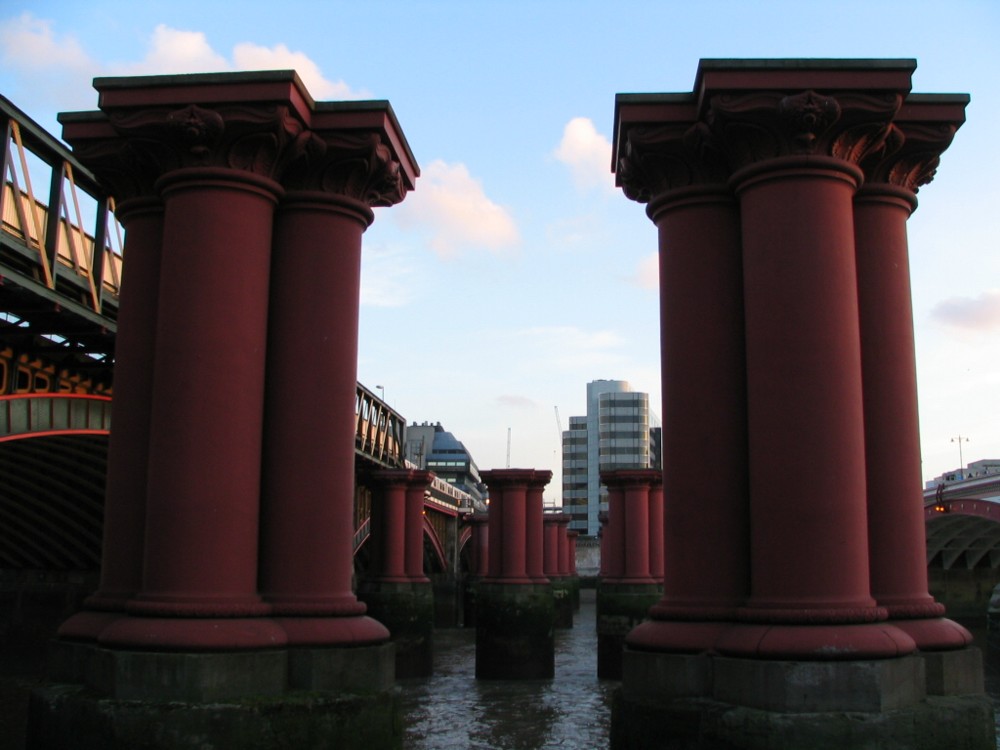 Not bad, I reckon, especially when you factor in the primitiveness of the camera I had then.
The two last things on my mind when I photoed that were Sampson House and Ludgate House. Yet look what we observe in the distance. On the left: Sampson House. On the right: Ludgate House. Clear as bells. Another to add to the "Sampson House and Ludgate House photoed by mistake" collection. Given that I never did this on purpose, I find the above photo especially satisfying. It has a touch of ghostly gloom about it, lacked by the many photos I have photoed of these empty columns from Blackfriars road bridge, looking across at them rather than up, and from slightly further away. These are ghost columns, and in this photo that's how they look.
On the left, we do not see the new Blackfriars Bridge railway station. We merely see the old station, which was mostly on the north side and just sticking out a bit across the bridge.