While searching the photo-archives for something else completely, I came across THIS!: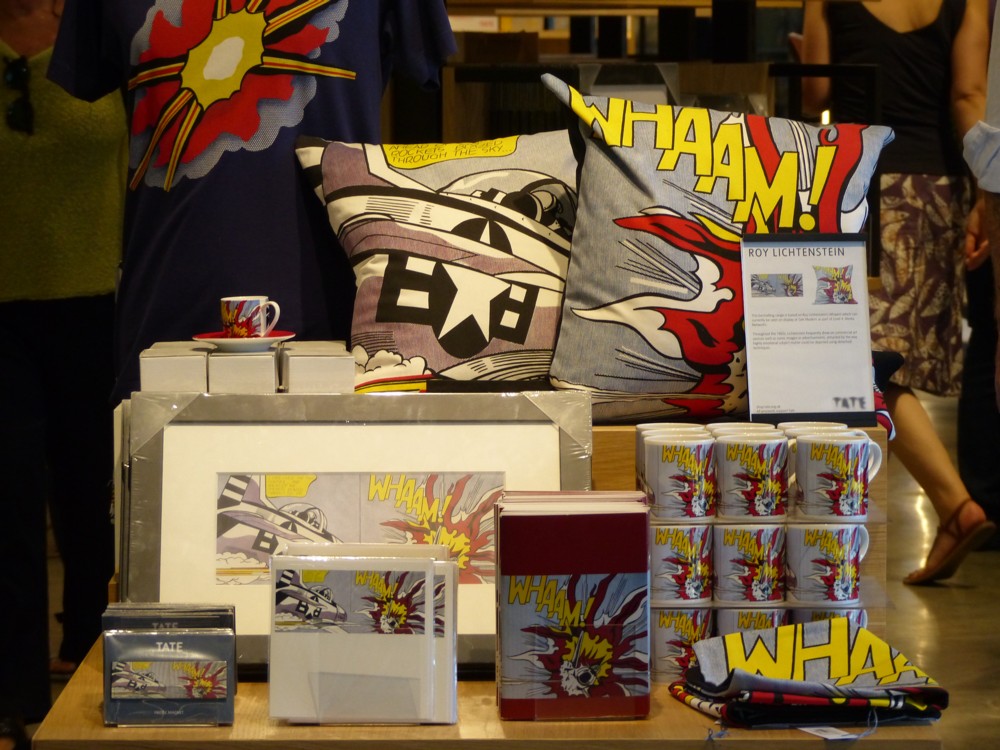 I photoed the above in the summer of 2016, in the Tate Modern gift shop.
Art galleries fascinate me, even though I often don't like the Art that's on show in them. And I am in particular fascinated by the gift shops that are now always attached to Art galleries. These places are often more crowded than where the Art is being shown. The above is only one of many, many photos, of Art stuff, that I have photoed in Art gallery gift shops.
In the case of this Roy Lichtenstein stuff, you can make a pretty good case for saying that those cushions, for instance, are as "authentic" Roy Lichtensteins as the "original" painting that the cushions were copied from. After all, the "original" painting was itself a copy, of something a lot like the cushions. And the original comic that Lichtenstein copied his painting from was mass produced, just like the cushions. Only the fetishism of the authentic unique object, by an officially recognised Artist, is holding back the dam of absurdity here.
I'm guessing that the business that Art galleries do in their gift shops, and in their equally vital coffee shops, is the difference between economic famine and something more like feast.
I also think that Art galleries are popular places to spend time in, again not because of the Art, but because of the quiet. Art galleries do not, on the whole, play annoying music, and talking in loud voices is considered boorish. The result is something a lot like a church.