Here: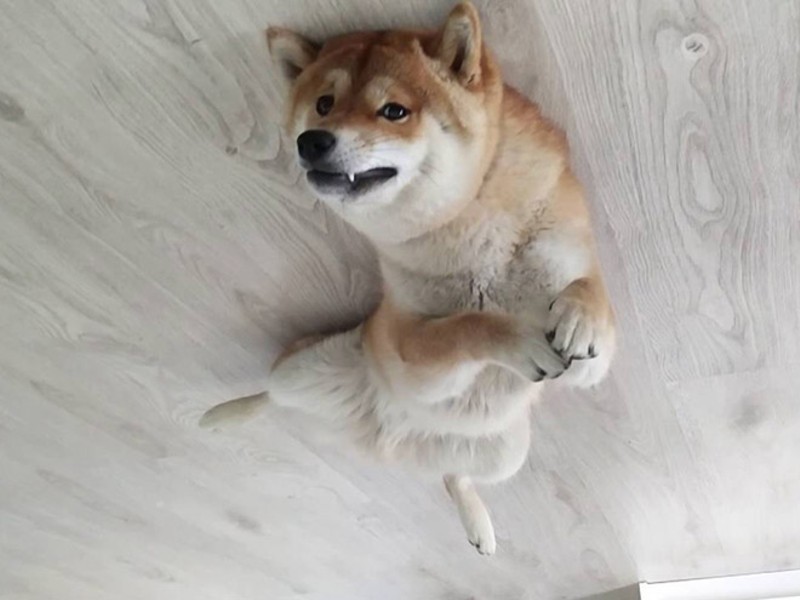 Natalie Solent mentioned this strange phenomenon in a Samizdata piece entitled Solving the problem of dogs stuck to the ceiling. Natalie quoted a commenter saying, ironically of course, that this is a serious problem which We Should All Seriously Think About, and herself commented on that comment thus:
Although the writer did not try to make any political capital from this issue, it did lead me to wonder what other problems in modern society are conceptually similar to the plight of these dogs.
Natalie's point being that some problems are only problems because you are looking at them the wrong way. In this case, the wrong way up. It's quite a profound piece. She says that the "gig economy" is such a problem, and I agree. There are definitely problems associated with the gig economy, like people not paying for work by the date they promised they would. But just making the gig economy illegal would make everything far worse for the gigsters. There already is a law saying payments have to arrive when promised, but it is no use to the gigsters at the lower end of the gig economy. They'd rather do work that they do eventually get paid for, probably, and in the meantime not antagonise such a customer. Their solution is to get more and better customers, not to sue. One of my best friends (the one who photoed this bird, and also the ducklings in the previous posting just below this one) is a gigster. As was I a few years back.
Like I say. Quite profound stuff.
But I only paid Natalie's piece proper attention after David Thompson had linked to it, while mentioning that he got it via Samizdata. In his Friday ephemera, he likes weirdnesses of all kinds, and likes libertarian messages also to be smuggled in in among the weirdness. So, this was all perfect for him.