Yesterday, I had another go, since I was passing that way, at photoing the Millais statue behind Tate Ancient, following an earlier effort last week (number 2 of these).
The light was the same as then, unhelpfully perfect. But this time I knew to try photoing the great man in close up, as well as from a distance with the whole statue visible. The distance ones were pretty much silhouettes, but one of the close-ups was quite good: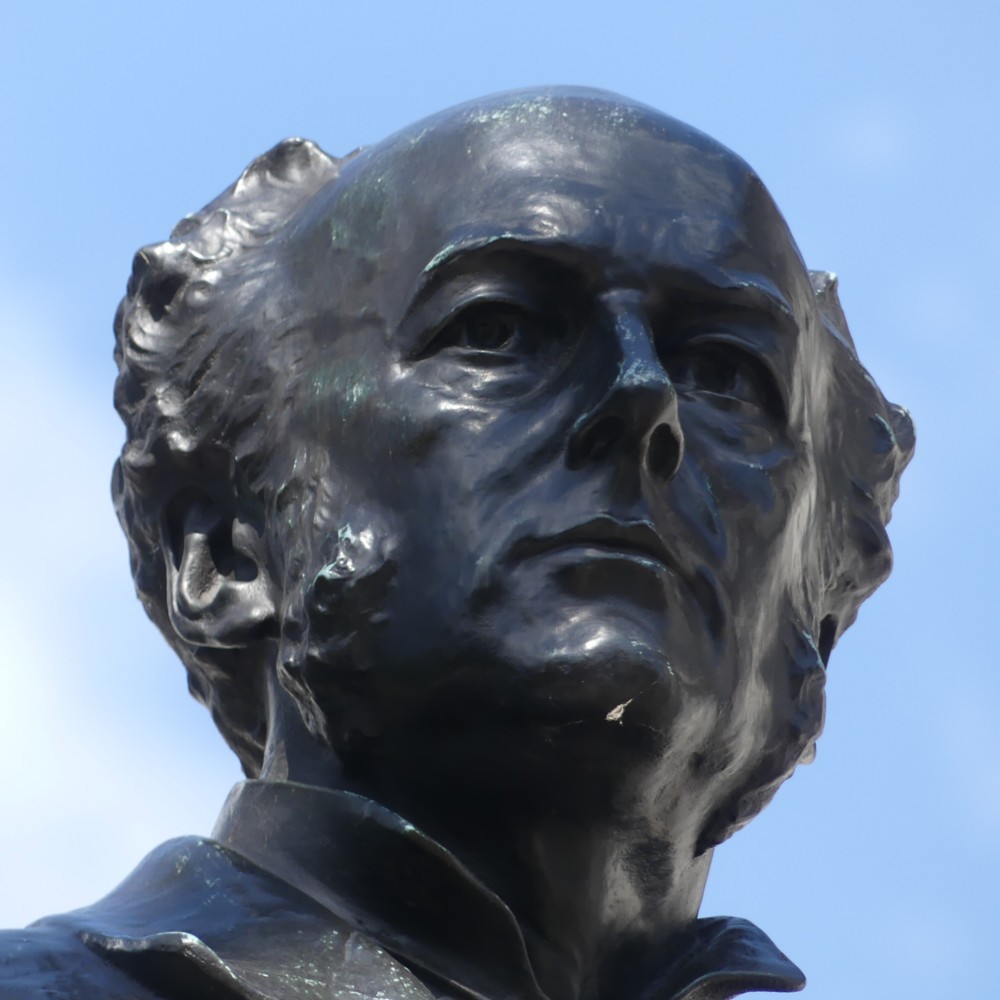 I tried to find a picture (for instance by googling Millais self portrait, or for that matter a photo, of Sir John, to put next to the photo above, to see how much they agreed. But nobody does regular pictures from the angle I photoed that statue photo from, so there didn't seem any point.
I intend to go back there when the weather's less good. The great thing about statues, from the photographic point of view, is that, like buildings, they don't change from one day to the next and they stay where they are.