Two photographers-whom-I-follow do trees.
Martin Cook, in England: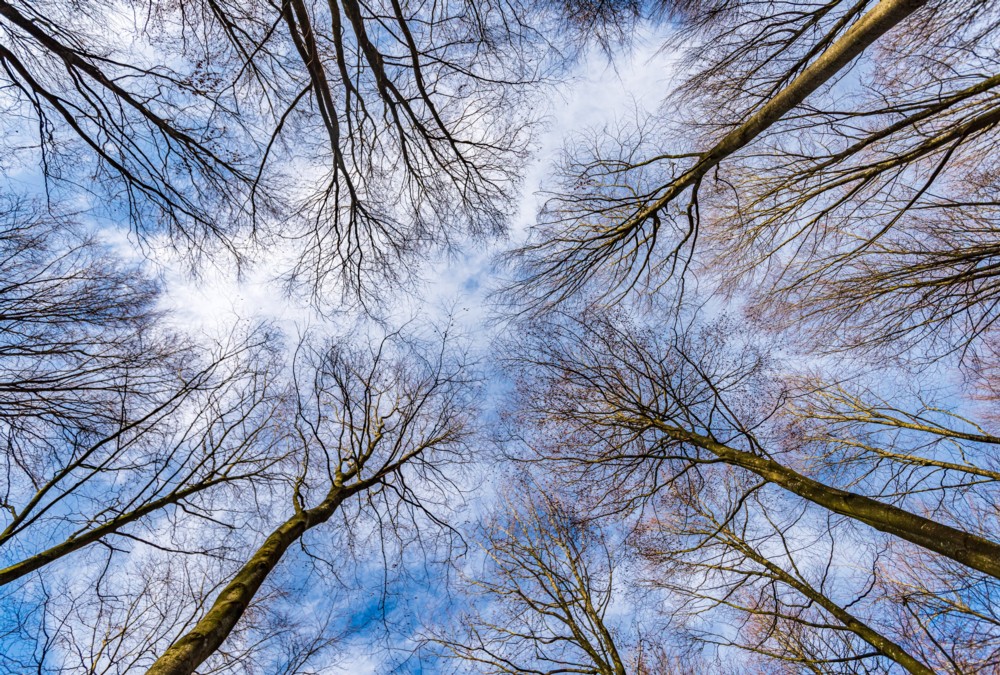 That photo reminds me of this urban equivalent, although to be an exact rhyme, it would need a big bird in the middle.
Charlie Waite, in France: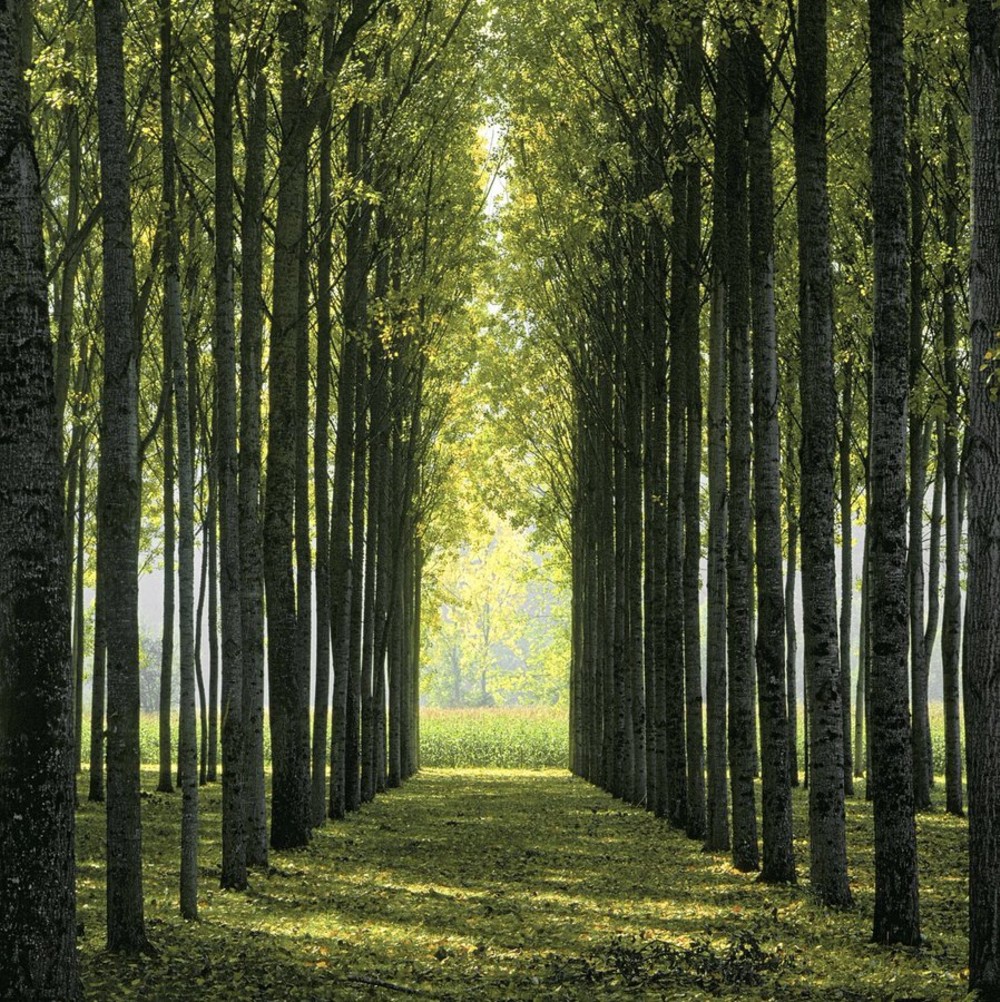 Waite says, of his trees:
Any tree avenue is reminiscent of a cathedral nave …
Especially a tree avenue where the distances between trees and tree sizes have been so precisely contrived, and where failure to achieve identical size is just that: failure. If Wait hadn't said that, the rest of us would still have thought it.
Anyway, my point is: I seem to recall quite often seeing effects similar to Waite's, while being driven around France by GodDaughter2's parents, over the years. I'm pretty sure I have photos in my archives to prove and illustrate that observation, although nothing as dramatic as Waite's wonderful photo, a classic Real Photographer achievement, and surely the product of lots of preparation, exact timing, weather watching (daily and seasonal), and general photo-expertise. (Or maybe just high class opportunism. Whatever. I think it's very good.)
In England, on the other hand, avenues seldom have this architectural precision about them, or not as often. Yes the trees are sometimes evenly spaced, and approximately the same size, but there isn't the utter determination to keep them the exact same shape. Having planted them, the tree carers follow a set of rules about how to care for them, for instance by pollarding them, but the outcome is whatever it is. Variations on a theme, rather than bang: theme!
It is tempting to see this as an expression of the French delight in obedience to official rules, while the more anarchic English way is more expressive of English anarchy, and English resistance to official rules. A temptation I think I choose to give way to and indulge in. It seems improbable that there are any "practical" reasons for the difference, like the French trying to contrive a particular sort of timber, in the one best way.
I think each country is getting what it wants.