As mentioned in this earlier posting, I've found another photoer to follow. Sharpe: good name for a photoer.
The Sharpe photo (to quote one of his tweet-commenters: "Wow") that got me pressing Follow at his feed was this Supermoon photo from last September …: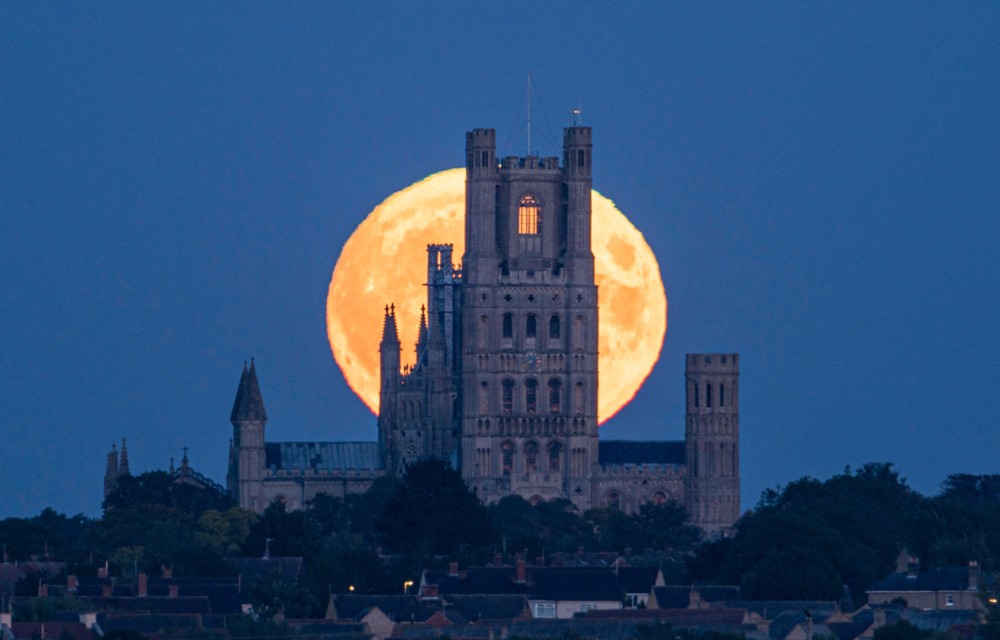 … is way better than My supermoon photo earlier this month. As, for that matter, is Sharpe's Supermoon photo earlier this month.
Sharpe would appear to have a very similar photo-relationship with Ely Cathedral to the one that this guy has with Salisbury Cathedral. Both photo the same cathedral, lots of times, with the cathedral looking different every time. (A bit like my photoing of London taxis-with-adverts.)
I love exploring the countryside.