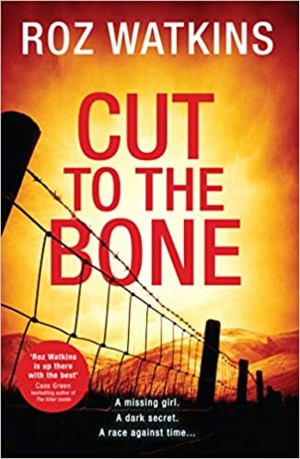 Crime writer Tony Kent does a fifteen minute video-at-a-distance interview with fellow crime writer Roz Watkins. Roz is my niece, which is partly why I keep mentioning her here. But the bigger reason I keep on about her is that she is very good at what she does, which is not just writing the books she writes but also selling them. She's an excellent public speaker, and a very personable interviewee. So, if you want to know more about what sort of person Roz is, and also about the idyllic yet sometimes spooky place she lives in (the Peak District), as well as about her books, tune in here.
Animals figure prominently in this interview. Starsky the dog makes an appearance near the beginning. They talk about killing animals in crime thrillers and about how that upsets people far more than killing mere people seems to. Also, animals are a big part of the background of Roz's latest book, Cut To The Bone, number three in her DI Meg Dalton series. A missing girl has got on the wrong side of animal rights activists, and traces of her blood and hair are found in an abattoir. That kind of grizzly thing. It's due out in hardback in a month's time, and, unless I have misunderstood things badly, is already readable as a computer file.
My favourite quote from the interview is when, 4 minutes 20 seconds in, Roz says: "Everyone wants to kill all the lawyers." Very dramatic.