Someone calling himself hardmaru tweets, of this photo …: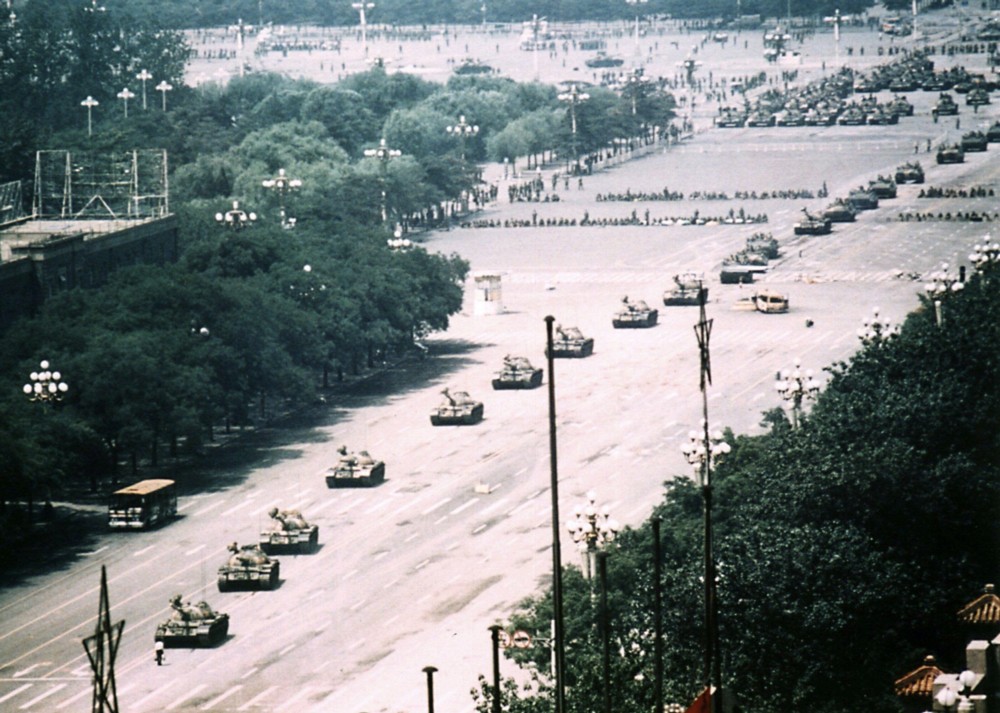 … this:
The full Tiananmen Square tank man picture is much more powerful than the cropped one.
Not sure that's right. You only get the point of this big picture if you already know the smaller picture. If you didn't already know that, would the big picture pack such a punch? Maybe this is my bad eyesight asking, but would you even properly see the guy in front of all the tanks?
I don't know when this big picture first started getting around. But, having seen the small picture many times, I have only now seen this big one. So thankyou @hardmaru, and I'm glad that both can be seen.