Ten years ago today, England beat Australia in the Final of the ICC World Twenty20, in Bridgetown Barbados. It seems that Australia batted first, lost early wickets and never recovered.
I watched the final dozen or so overs of this game at the home of Michael Jennings: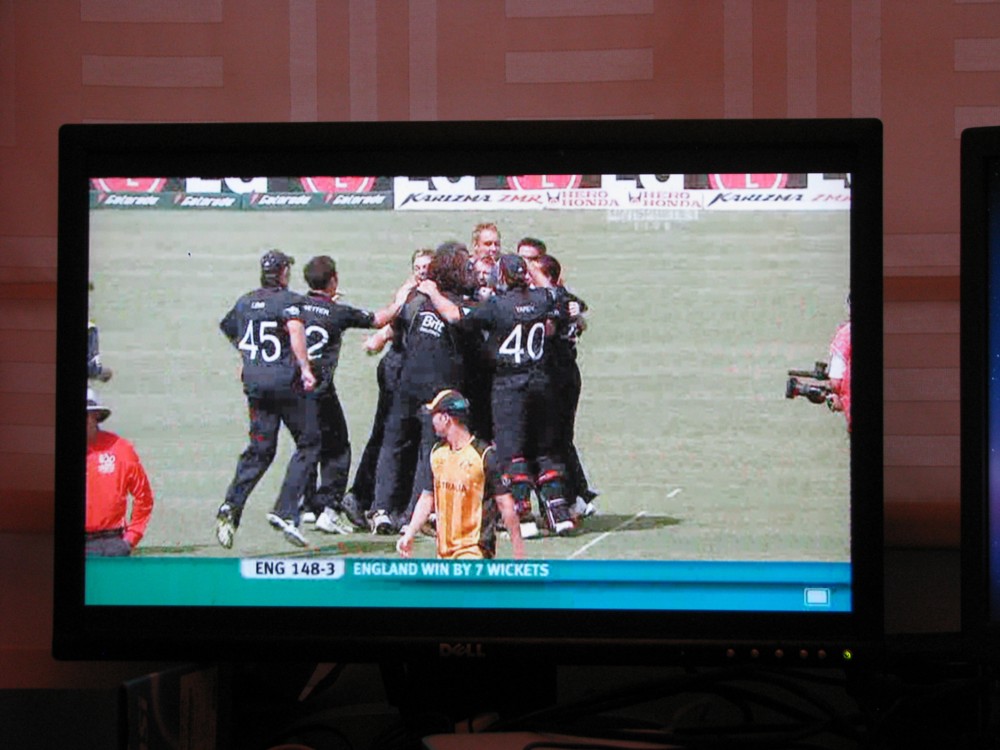 Happy memories. What could be better than watching England beat Australia at cricket, at the home of a friend, who is an Australian cricket nut?
My hard disc has a much better memory than I do. I had no recollection of this until I just looked up May 16 2010 in the photo-archives. And up came all these photos of a screen, telling of England's triumph.
The Man of the Match was … Craig Kieswetter. Whatever happened to him?
It wasn't good:
Craig Kieswetter, the England ODI and T20 wicketkeeper who was Man of the Match in the 2010 World T20 final, has announced his retirement following the eye injury he sustained last year.

Kieswetter was struck in the face when a ball went between his helmet and grille when playing against Northamptonshire, breaking his nose and damaging his eye socket. He returned for two matches at the end of the 2015 season, then went to play T20 in South Africa, but struggled with the effects of the injuries.
It could have been far worse. That I had definitely not forgotten about.
LATER: Here's how the City of London was looking that evening, photoed from Michael's local railway station: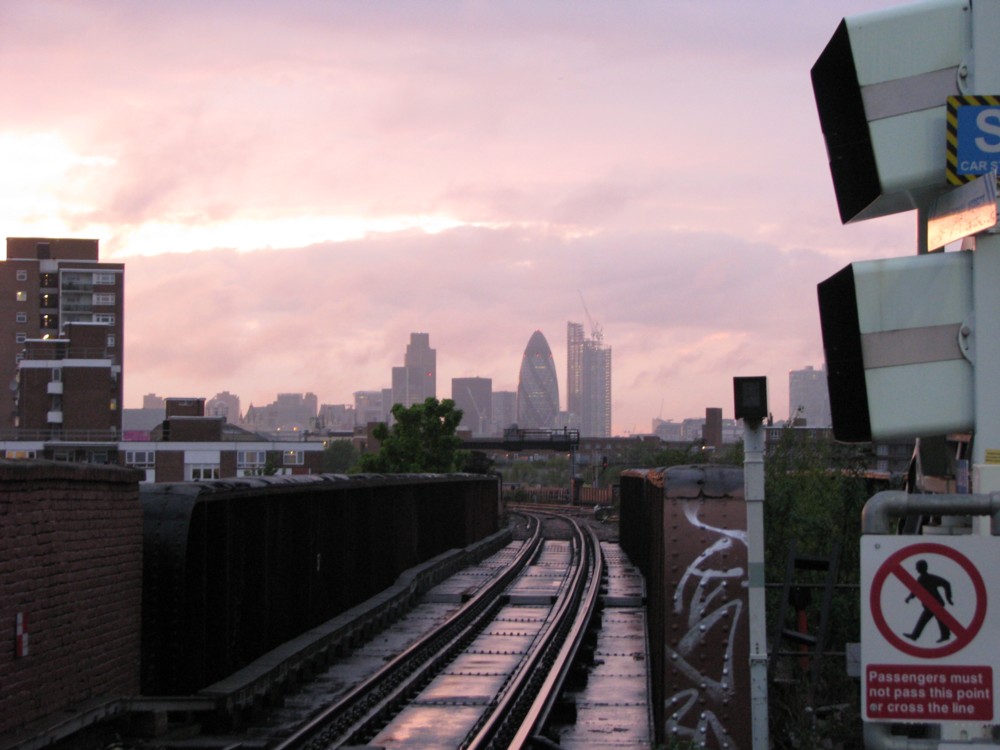 No Cheesegrater. No Scalpel. And no Big Lump, the latest biggest one that has no silly name because it's too boring. Not, in other words, yet, this, which is how Things are now, give or take a few cranes.