Yes, incoming from Alex Singleton:
Hi Brian,

Hope you are keeping well.

I thought you might find this amusing – a full and frank confession of my time as a teenager:

https://www.alexsingleton.com/diversions/fast-times-at-dulwich-college/

Best wishes,
Alex
The link above took me to a website entry adorned with this photo of the architectural splendidness that is Dulwich College: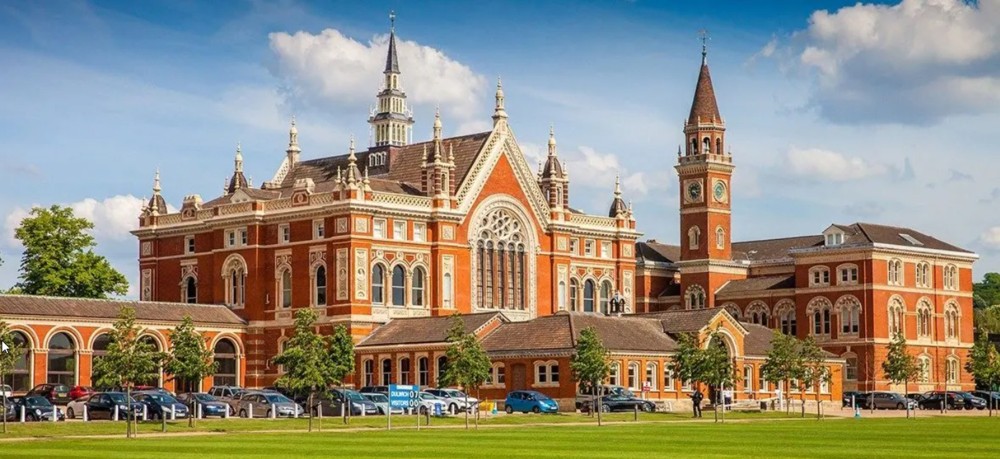 Alex Singleton is a PR person. Not just any PR person, the PR person who wrote The PR Masterclass, which I possess and recommend, and about which, google reminds me, I wrote about the launch of in this rather ancient blog post.
Blog post summary:
If you hold a book launch for a book called "PR Masterclass", that launch had better be packed out, or you look like a prune.

It was. He didn't.
I get emails similar to the email Alex just sent me on a daily basis. However, they are usually much longer and duller and they usually refer to my Old Blog, which hardly inspires confidence. They just got my email from some random list. It tells you something about Alex Singleton's skills as a PR person that I have reproduced his email in full. I assume Alex wants his website, which I've not seen before (certainly not this Dulwich piece), to be noticed. Hence this posting.
Alex is the kind of person who has lots of friends. But speaking as one of them, I never feel he is exploiting me when I get an email like the one above. There's no pressure, not least because it reads like it took him only about fifteen seconds to write, and like he was sending out lots of other personalised emails to other friends at the same time. Maybe this was a mass mailing, with identical wording to all of us, but it doesn't feel like that to me.
I had a rootle around in the website. Politically, Alex is a Free Marketeer. He doesn't bang on about this at excessive length, but nor does he hide this fact, which I like. But mostly, it's about how he does PR and about how he learned this.
He is upfront also in saying that the point of the website is to develop his personal brand. So many people in advertising and marketing forget to do this. They advertise everything, and do marketing for everyone, except for themselves. But if you can't even drum up business for yourself, why would anyone else trust you to do the same for them? Being a PR person and being a bit pushy about it makes perfect sense.