The Chinese government has been taking advantage lately of the fact that there is now only one media story, and is now crunching down on Hong Kong. Because now, this isn't much of a story, compared to the big story.
As soon as the current round of dramas in Hong Kong began, I was pessimistic about the outcome in the short run, and I am even more pessimistic now. The only hope for the HongKongers, I think, is to get back at their tormentors by turning China itself, in the fullness of time, into something far different and far better, which won't be so CCP friendly. And in the meantime torment their tormentors by making them scared, and angry that they are liable not to be written up very kindly by History. In short, the HongKongers must now settle down to try to win in the long run, along with everyone else in the world who would like China to be less horribly governed and generally a better place and less of a plague, so to speak, on the world.
But, to do my little bit for keeping Hong Kong as a story now, here are some photos I took of a pro Hong Kong demo in London on January 19th of this year, but never got around to showing anywhere, until now. These next few photos concentrate on the messages the demo-ers were proclaiming:
One weird thing though, the demo seemed to be outside this place: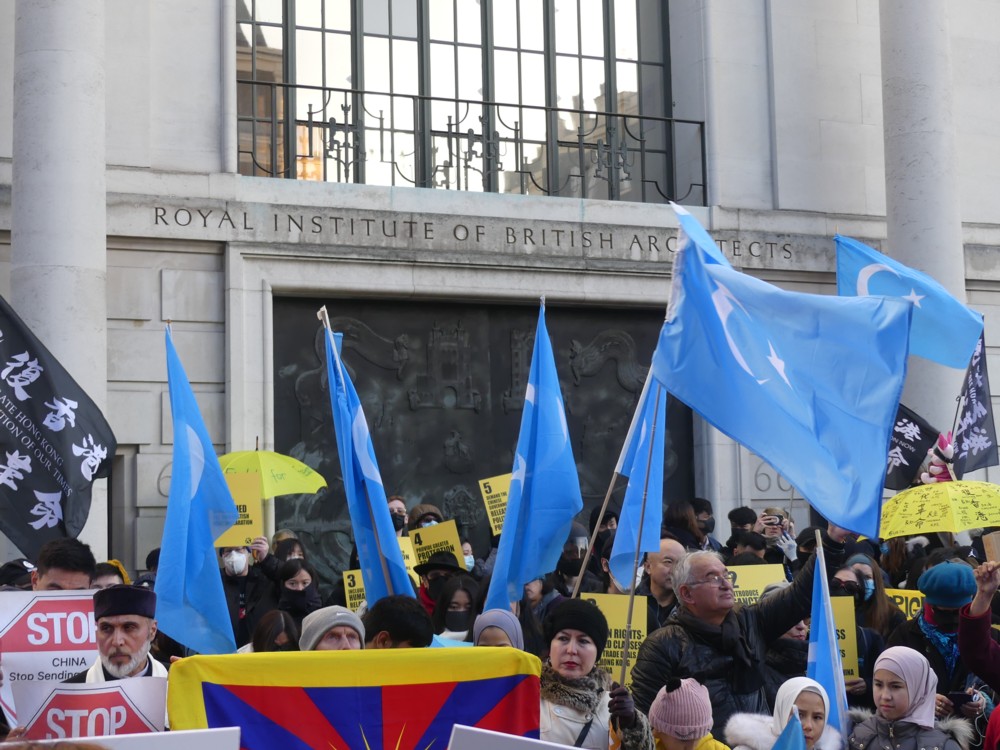 What have the HongKongers got against the Royal Institute of British Architects?
This slice of google mappery explains: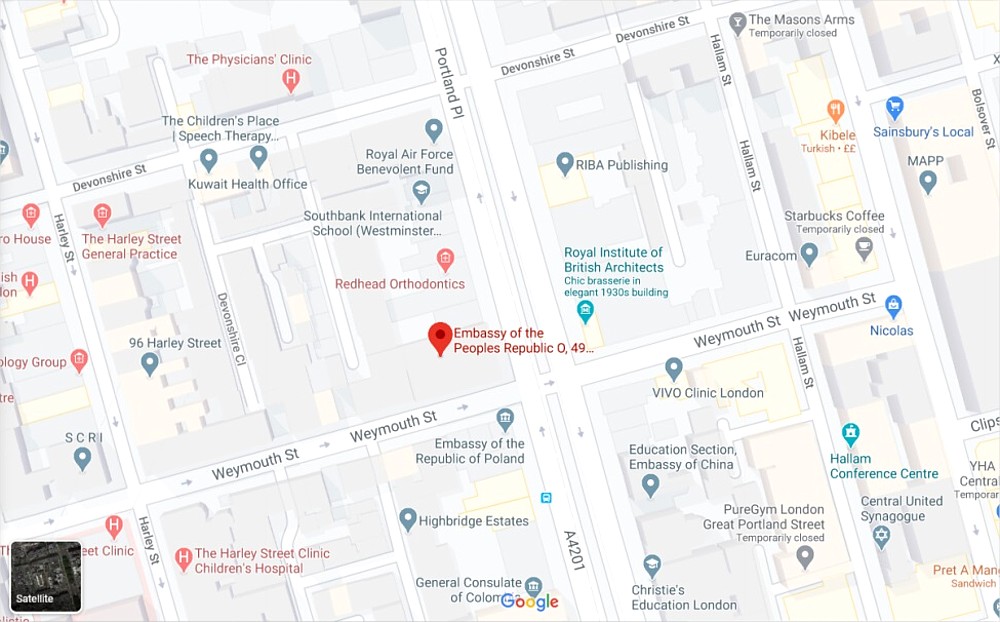 The RIBA is across the road from the Chinese Embassy, and the demonstrators were shoved across the road. I have various guesses as to who made this happen and why, but I basically do not know.