This afternoon. Given what he was doing, and given that I put £2 in his violin case, I hope you agree that him being totally recognisable is okay, although I have no idea who he is: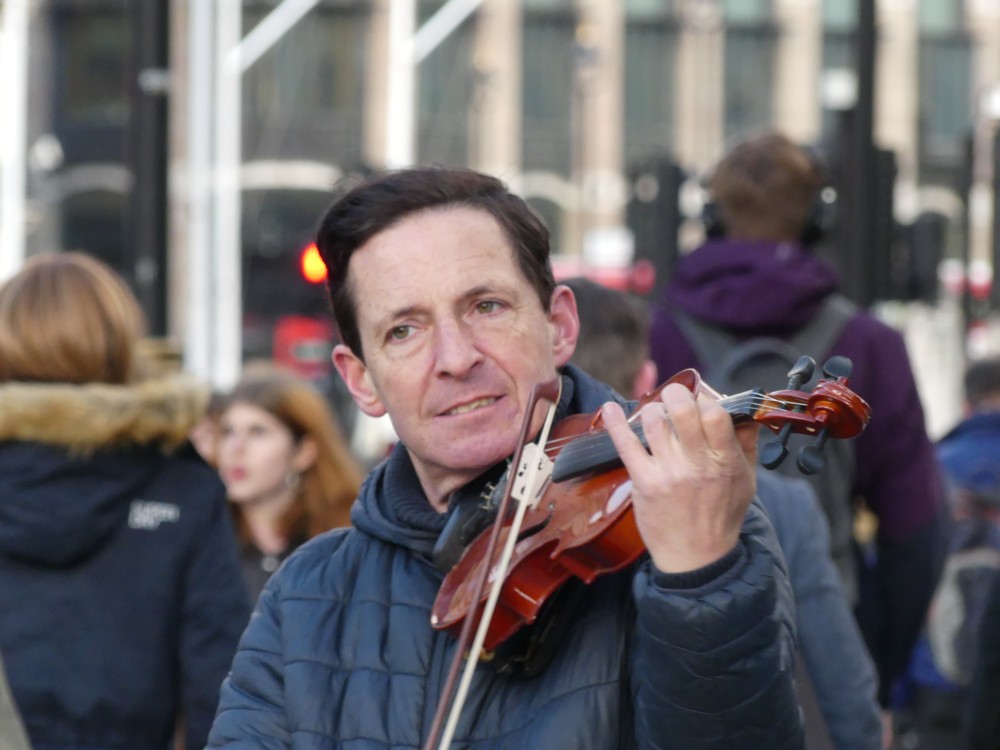 He looks happy.
I seem to recall he was playing the Londonderry Air.
Behind him, you can just about make out two of the flagpoles in Parliament Square, and behind them, Portcullis House.