I note with pleasure and gratitude that BMNBdotcom has made it into David Thompson's latest list of ephemera, because of an earlier little posting here concerning bollocks.
Some while after doing that posting I came across this Sun front page photo, taken the day after the last General Election: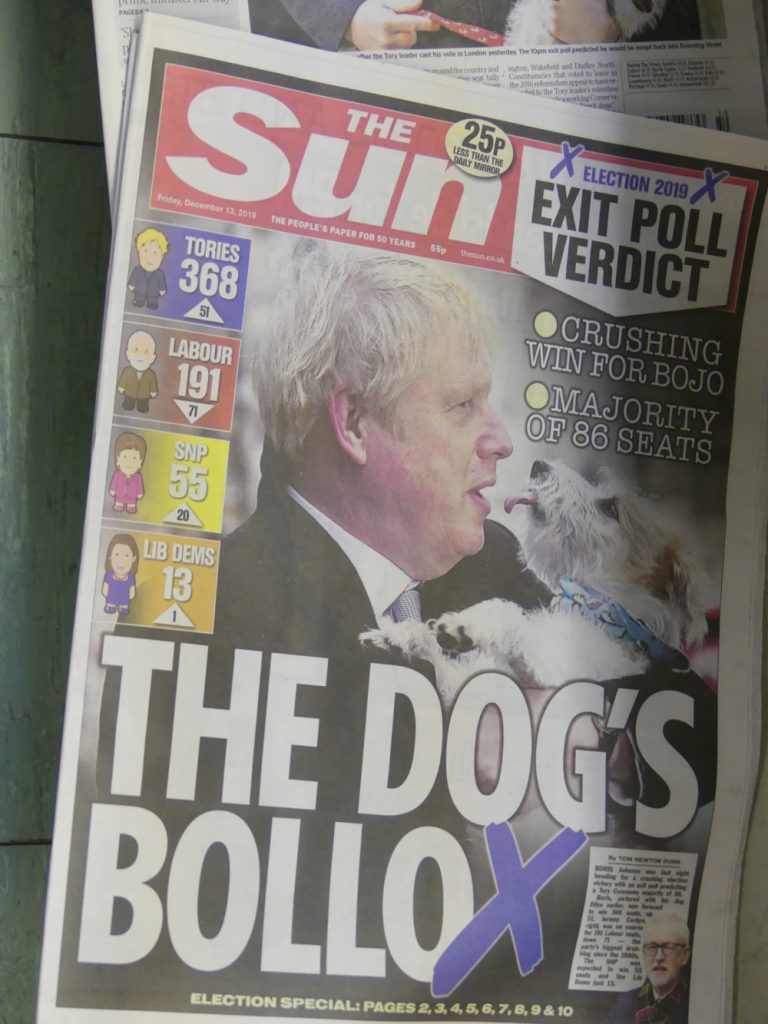 I would have included that in the earlier posting if I'd remembered having photoed it. But today's also a good day for it, because Friday is my day for animal kingdom related postings. Woof.
Another creature related ephemeron (?) in DT's list concerns the eagles at the top of the Chrysler Building.