October 20th 2007 was a good day for me photoing photoers, and I've just set aside thirty five photoers to stick up here. But, because of the lateness of the hour, that will take too long to sort out now, even given how much easier such photo-clutch displaying has now become. So here, in the meantime, is some Art that I photoed on that same expedition, in among photoing all those photoers: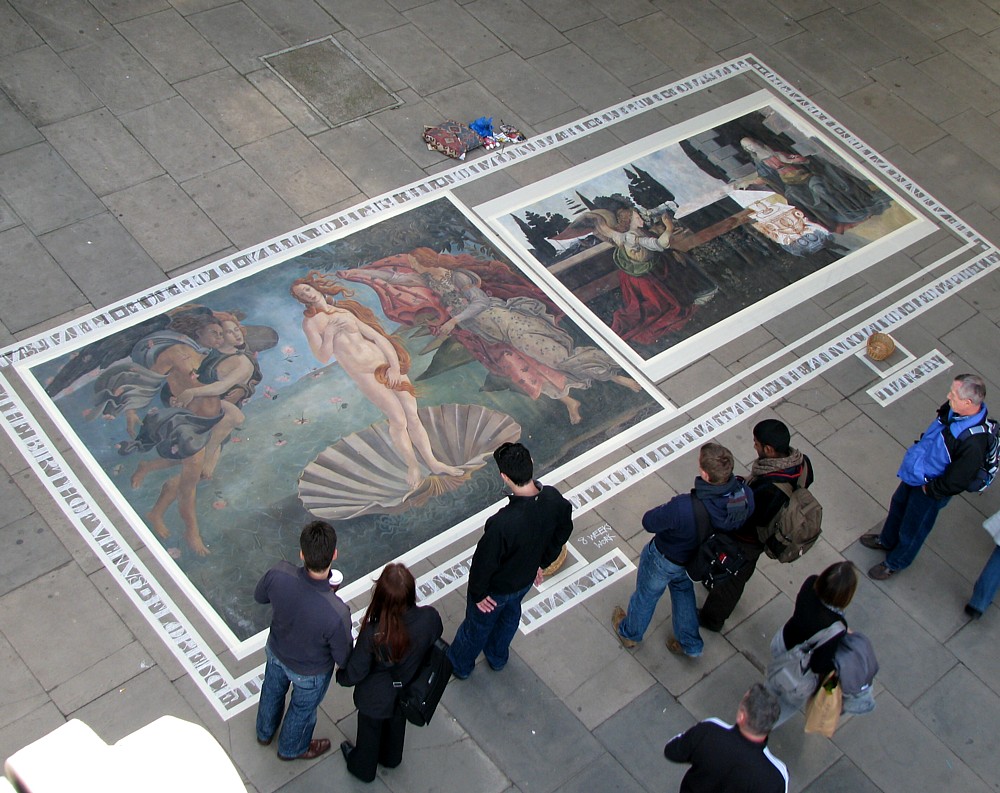 The painting on the left is The Birth of Venus, complete with her strategically long, blond hair. But what is the one on the right? (Aside from not being quite finished.)
Closer up: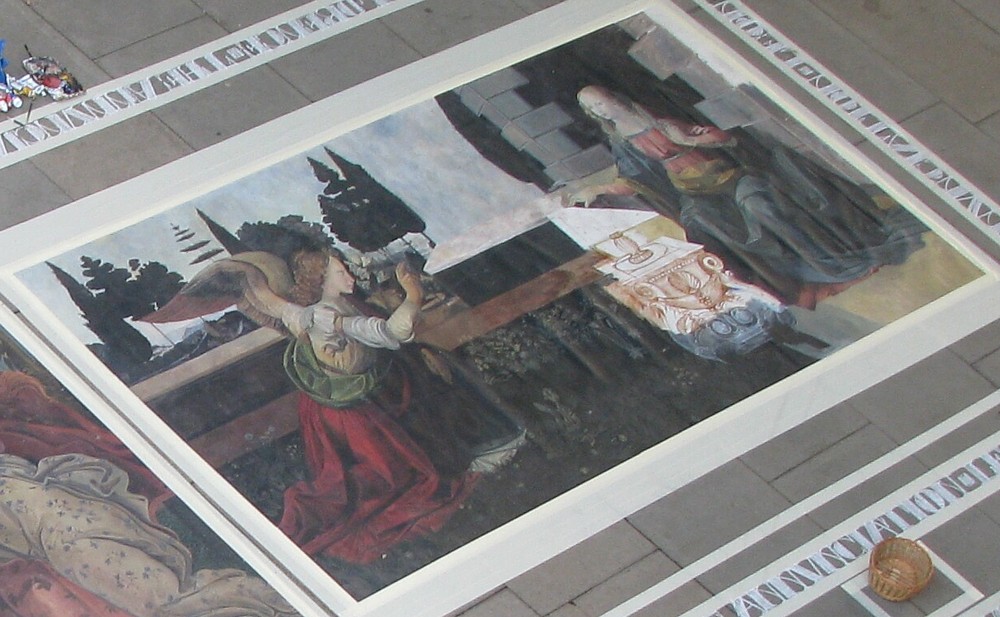 I see an angel and a Madonna. I wonder if googling will yield anything.
No luck. Lots of Madonnas, of the modern Italian-American and pop-singing sort, and lots of this famous painting. But nothing like the painting above. So, commenters?