I love this photo: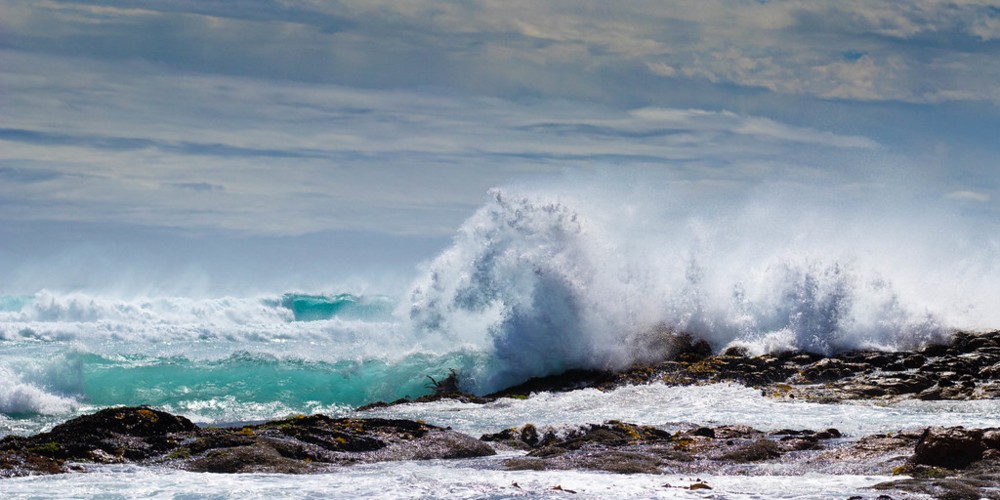 For all the reasons he says, and particularly because of (see above) the turquoise bits on the left as we look.
And this lighthouse photo is pretty nice too. Again with the crashing waves.
Although, question. The acronym "RBOSS" signifies the excessive use of photo-editing to beef up photo-colours to absurd levels of colourfulness. And I also hate this. I always try to leave colours just as they came out of the camera. But what actual words do the letters R, B, O, S and S actually stand for?