In connection with the death of Qasem Soleimani, Mick Hartley posts this picture [photo credit: AFP]: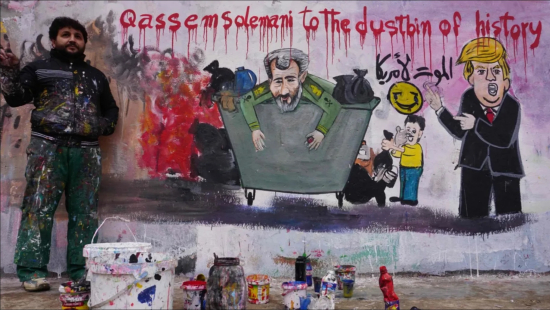 Plenty of Middle Easterners are now, it seems, rejoicing.
In another posting, Hartley quotes Gerard Baker of The Times saying:
… But this wasn't simply a case of retributive justice. This was no Saddam Hussein, Osama bin Laden or Abu Bakr al-Baghdadi, who were all essentially busted flushes when they met justice. Soleimani was the mastermind of a vast programme of slaughter, enslavement and repression that was continuing across the Middle East until the day he died. …
Meanwhile the Daily Mail offers this characteristically terse headline:
'Death to liars!' Iranian protesters in Tehran turn against regime and demand the Ayatollah RESIGN after country's military admits it shot down passenger plane full of its own citizens
But no, I too had never heard of Soleimani until Trump had him killed.