First, this: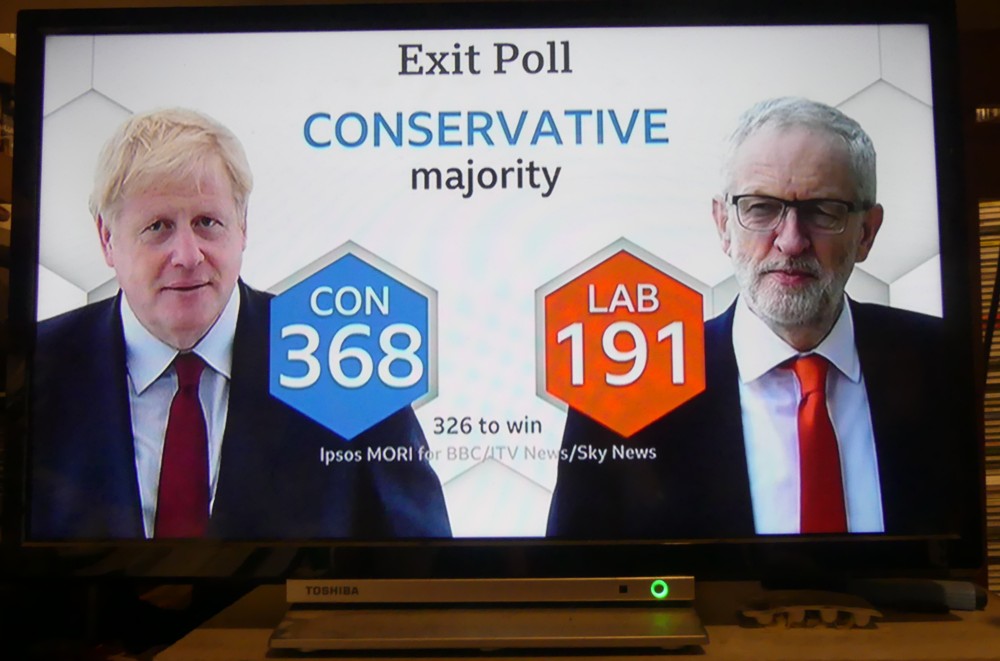 Conservatives by anything from a comfortable to a cataclysmic (for Labour) majority. Well, thank goodness for that.
Soon after that, the first Portillo-esque moment happened, when a place called Blyth, where they were all raised by whippets and pigeons in cardboard boxes in coal mines and have voted Labour ever since the Romans buggered off back to Gaul, went: Conservative. The winning Conservative did not sound like he owned much in the way of rural acreage and serfs. He sounded like a Geordie. And in his rather Geordie voice, he read out what he had to say. But towards the end of it, he paused, because, it became clear, he was emotionally somewhat overcome.
Andrew Neil did an interview with Nigel Farage, and said that, what with Brexit obviously now going ahead, and what with Farage's Brexit Party not going to get any seats at all, that makes him, Farage, a footnote. Farage disagreed, and so do I. Basically because of this: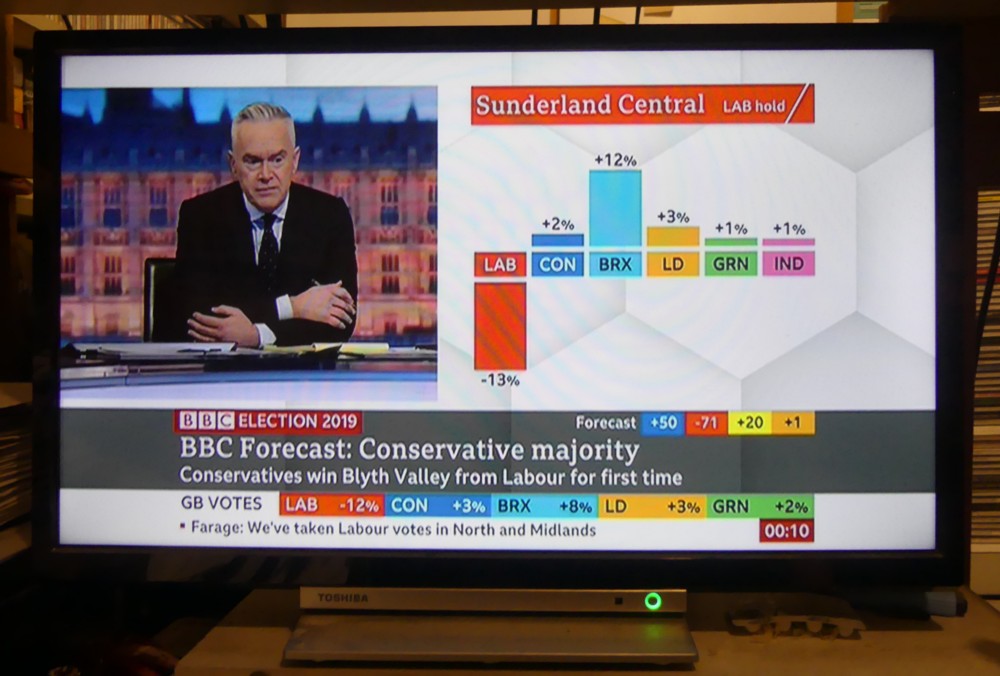 I draw your attention to the fact that a lot of people switched from Labour, to the Brexit Party. The Conservative vote went up only a very little. In Farage's phrase, people "who couldn't bring themselves to vote Conservative" were still able to desert the Labour Party in a great flock, and to vote for the thing that Labour was now denying to them. In that picture, it didn't do enough to cause the seat to change hands, but across the North, it will be more than enough.
So, some footnote. I for one am delighted that Farage, the most consequential British politician of our time, will yet again be keeping his eye on the Brexit process, and telling us all what he thinks of it.
I find that these photos I take of my TV, typically of sporting events but also of things like election coverage, can be extraordinarily memory-jogging, when I look at them months or years later.