Here is one of the Highly Commended (Plants and Fungi) photos in this year's Wildlife Photographer of the Year competition, photoed by Real Photographer Frank Deschandol: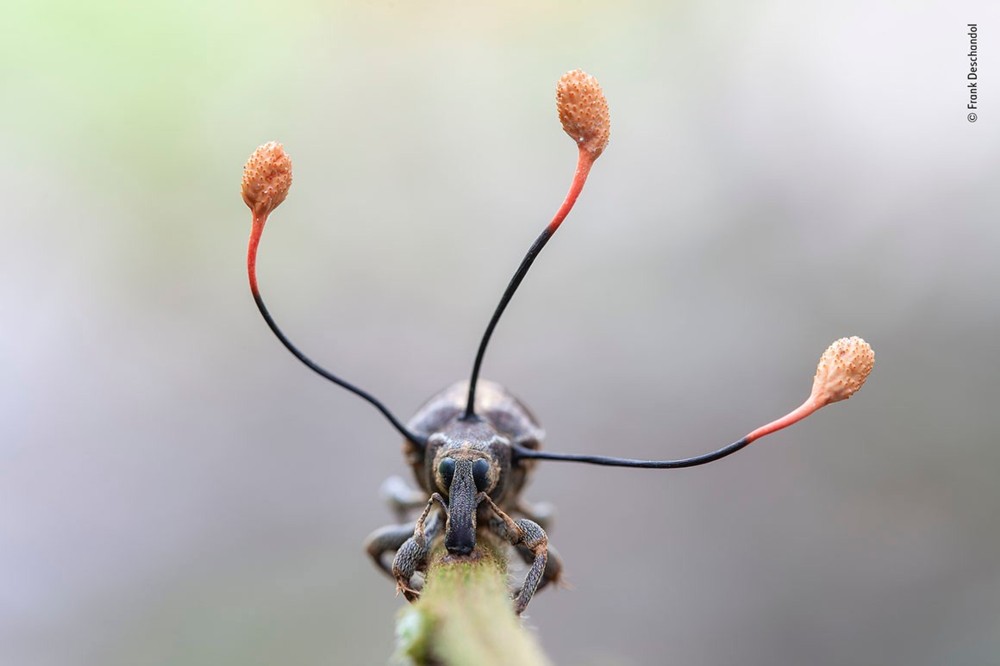 On a night-time fieldtrip in the Peruvian Amazon rainforest, Frank spotted this bizarre-looking weevil clinging to a fern stem. Its glazed eyes showed it was dead, and the three antennae-like projections growing out of its thorax were the ripe fruiting bodies of a 'zombie' fungus.

Spreading inside the weevil while it was alive, the parasitic fungus had taken control of its muscles and compelled it to climb. Fuelled by the weevil's insides, the fungus then started to grow fruiting bodies topped by capsules that would release a multitude of tiny spores to infect new prey. Similar fungi are known to parasitize other insects.
Gruesome.
I made this photo 1000 pixels across, as is my wont. This made the up-and-down pixel count … 666. Very appropriate.