And the shape is the big green thing that someone has stuck in the middle of this photo …: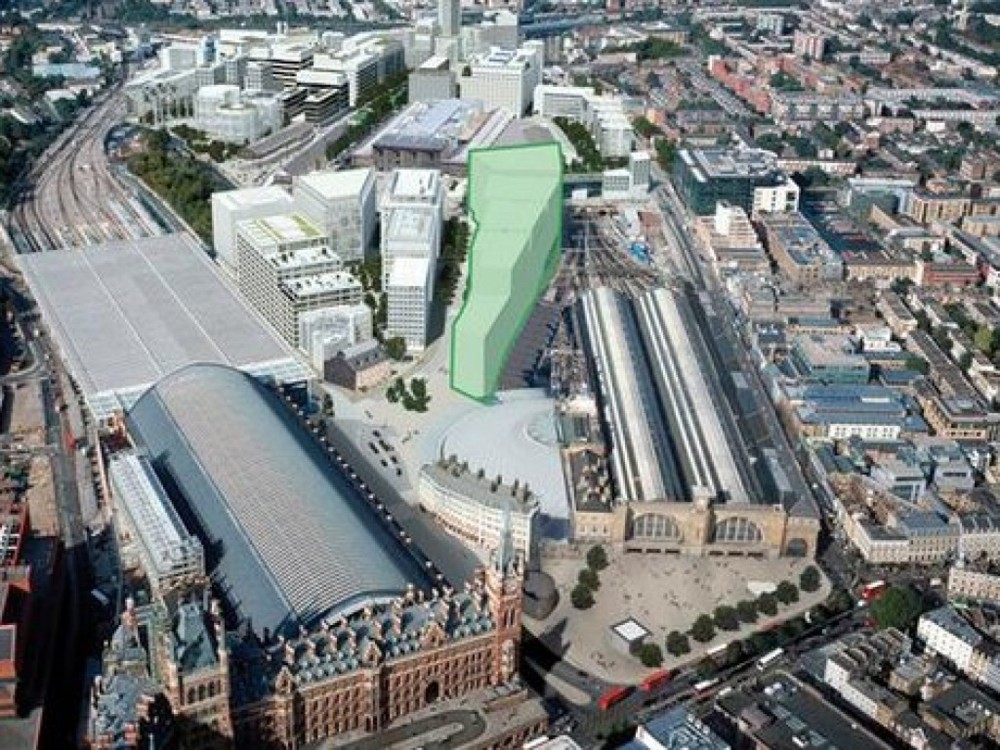 … which I found here. More about this building-to-be here.
On the right, King's Cross railway station. On the left, St Pancras railway station, which is where the Eurostar trains go to and come from. It's a pretty well connected sort of place. And proof that physical connection remains important, in the world of virtual connection that Google does so much to route us all about in.
A while back I was in and around all this with a friend, and just before I photoed these photos, I photoed these photos:
There's something very appealing to me about the big concrete towers that signal a big new project like this one, towers ministered to by cranes, cranes which on sunny days often leave shadows on the towers. In a few months, all will be completely different. No sooner are these towers built than they are smothered in something else, after which some degree of permanence will return.
And whereas those earlier towers and cranes I linked to were for Brand X unaffordable apartments, the above towers are being built for one of the great economic and political facts of our time.