In the Old Trafford Test, now nearing its end, which is a must-not-lose game for England, England have to bat tonight and all day tomorrow for a draw. They'll need a lot of skill, and a lot of luck. And, they needed a good start.
In their first innings, England's top scorers were Burns and Root. So, this was not what England wanted from the third and fourth balls of their innings: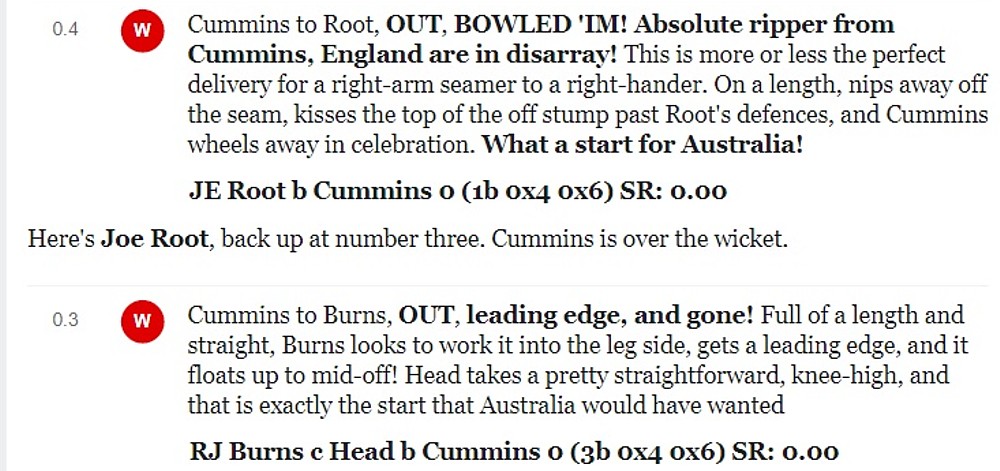 At the crease now, Joe Denly and Jason Roy, who do not inspire confidence, despite having swapped positions, Denly now being 2 and Roy 4. A cricinfo commenter observed:
Roy faced his first ball of the innings before Denly. Poetic justice for Denly?
I thought that Jason Roy, what with him being class, would turn himself into a test match batsman. The Jos Buttler theory, you might say. I think Roy would do well, against lesser sides. But he has not done well against these Australian bowlers.