I am a Spurs supporter, so I should be a lot more distraught about this than I am, snatched from the BBC feed: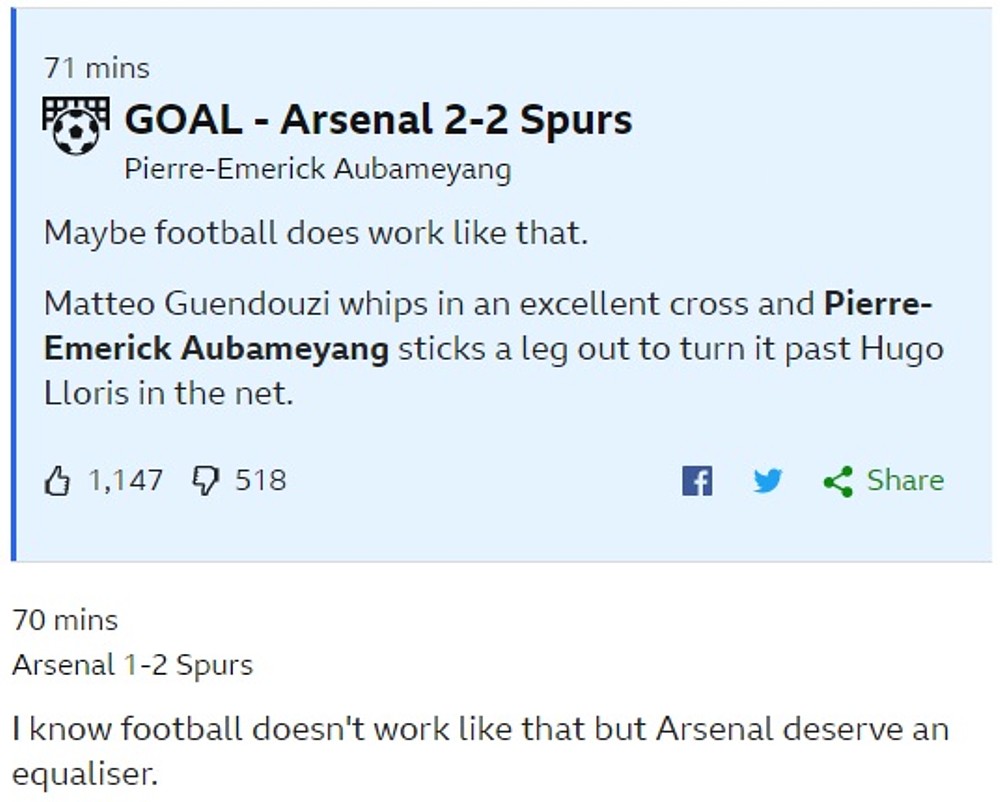 Former Spurs player Gary Lineker immediately explains why Arsenal deserved their goal:
That's how you score goals. Gamble on where the ball will go and attack that space, rather than wait to see where the ball will go. Most of the time it won't go where you run to, but when it does…. it's a tap-in. Aubameyang does it beautifully.
Everyone who knows about these things says it will either be Liverpool of Man City who win this thing.
The Ashes resume on Wednesday. Everyone who knows about those things says it will be either England or Australia who win that thing. Which means that England have to win both games, or failing that win one of the games and draw the other, to get the Ashes back. I don't think they'll manage this. But then, when it all started, I thought Australia would be well ahead by now.
As they nearly were.