Two years ago to the day, GodDaughter2 arranged for the two of us to visit the top of the Shard. I paid. She organised.
Sadly, she couldn't organise a bright cloudless day for us. It was muggy and dim, instead of bright.
I got quite a few good photos, but the photo I remember most clearly from that expedition was this nearly great near miss: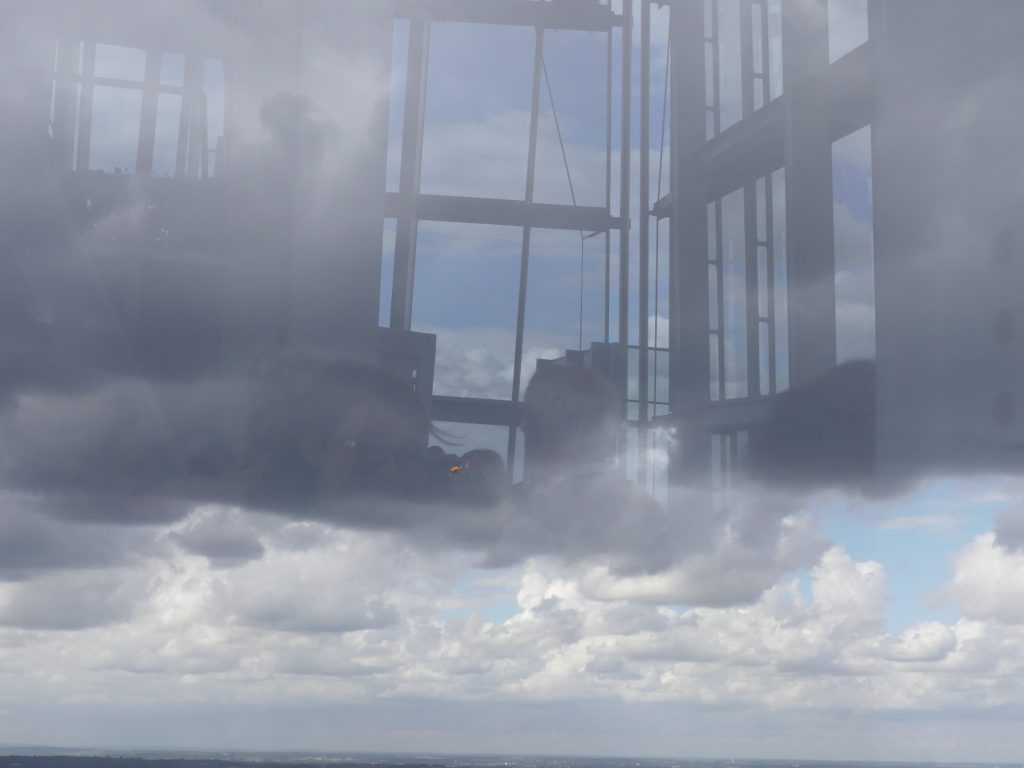 That's the original, no cropping or photoshop(clone)ing. That was it.
And, it badly needs an extra slice of land at the horizon, so I could rotate it into perfect horizontality, and crop it to have just a small slice of land. As it is, there's no saving it.
What I still like about that photo, and what I would have loved had it been the masterpiece that actually got away, is the way that one of the biggest problems of photoing from the Shard, the shininess of the windows, has become a feature instead of a bug. Oh well.
But now look at this. I only (re)discovered this one today, while searching out stuff that was exactly x years ago to the day where x can vary. This one was also photoed on that very same expedition and from the top of that same Shard, and it also features a reflection: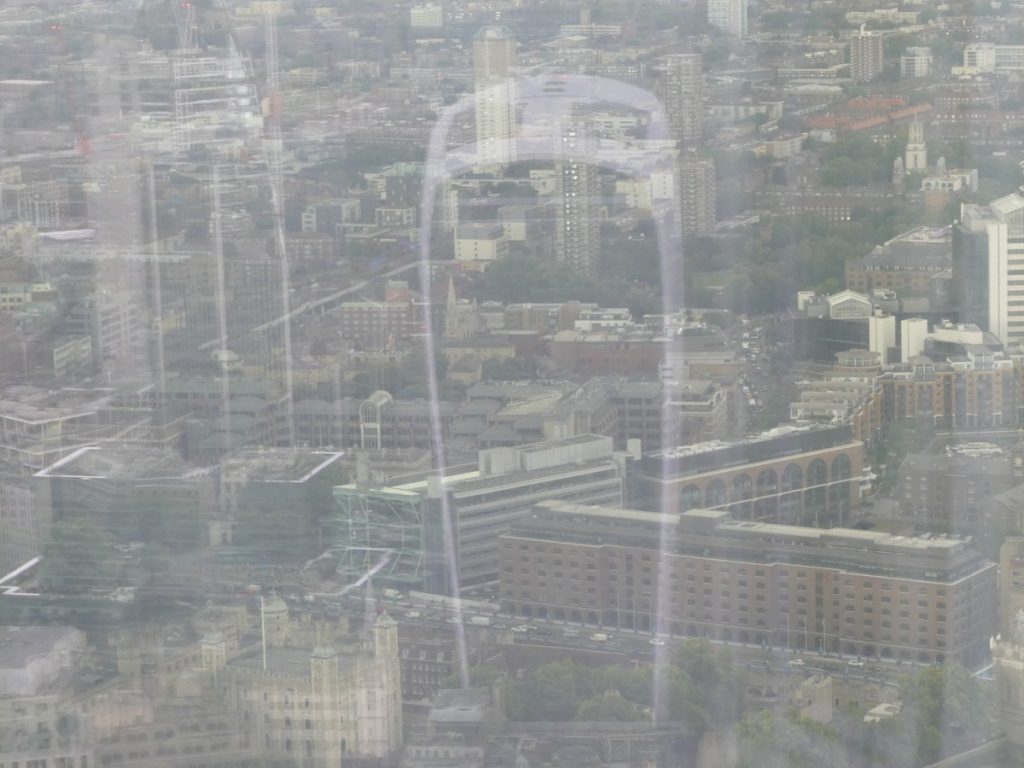 Once again, no editing, no messing. That is it, straight from the camera. And how about that?!?!
We are looking out across the River, in a north easterly direction to the Tower of London (bottom left) and beyond. But, wondrously reflected, unmistakably, bang in the middle (so I must have been doing this on purpose): the Walkie Talkie. Click. Forget. On to the next one. And I only just rediscovered it. Had no memory of this at all.
The rule with photoing, or at any rate a rule I follow, is that there can be as much confusion as you like, the more the merrier, so long as at least something is clear. And the Walkie Talkie is clear, because it is such a distinct shape. Other photos I photoed by photoing straight at the Walkie Talkie tell me that this is a genuine reflection of the thing itself, rather than – I don't know – just picture of it or something.
And I know that you could probably do this very easily with your photoshop(clone). But, I couldn't. And I didn't.