Speaking of cats, as I just was – well, of one cat – here is another cat-related photo, of one of the many photoers I photoed ten years ago to-the-day yesterday: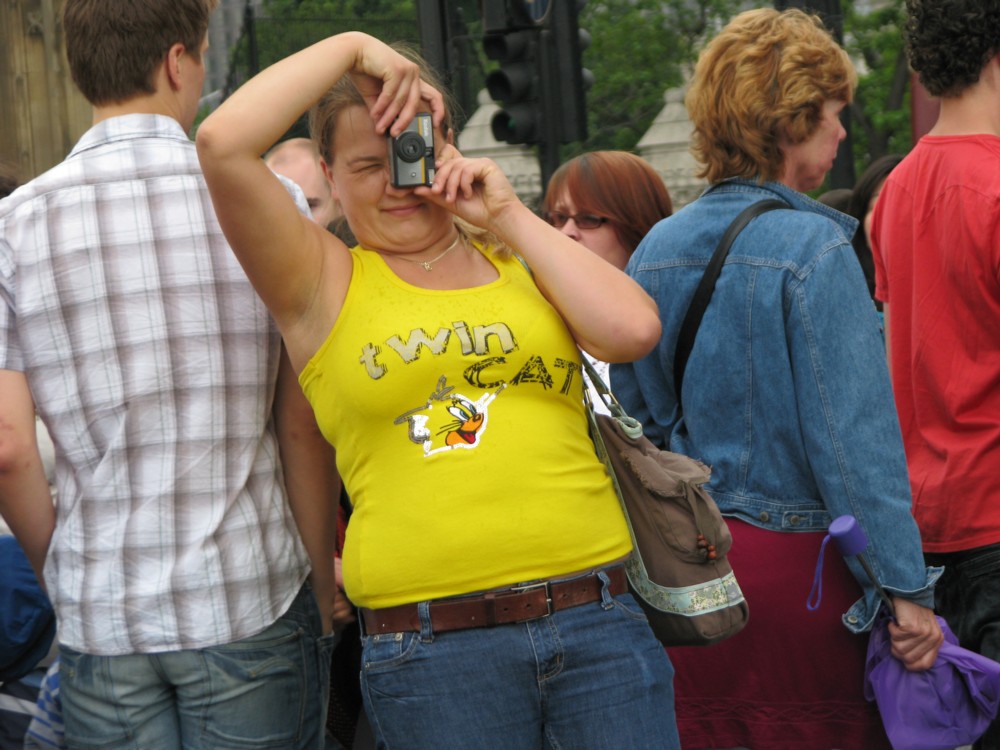 Photoed at the north end of Westminster Bridge, with the trees of Parliament Square in the background.
I kept that one back for today. That T-shirt looks like she might even have made it herself.
Once again we see in action one of those ultra-cheap and ultra-cheerful digital cameras, of the sort that has now been pretty much completely swallowed by the mobile phone.