Last night, good friend of mine and of this blog Darren arranged for me to go with him to a cricket match. Thanks a century by Middlesex captain Dawid Malan, Surrey were on the back foot throughout, and were beaten well before the official end.
Which is perhaps why I found myself enjoying all of the many incidentals of the game at least as much as I enjoyed the game itself. Even before I got inside the ground, I was taking photos of signs, many of them involving the names of Surrey greats of the past, familiar from the many hours of my childhood spent listening to cricket on the radio. Although, while I clearly recall Surridge, Lock, Laker, May and Stewart from those far off times, and while I know who Nat Sciver is and who Jack Hobbs (the gate) was, Tom Richardson (the plaque – never noticed that before) was way before my time:
All but the last three of those were photoed before the game had even begun. Darren says he likes to be there to "soak up the atmosphere", and so we got there at 4.30 pm, for a 6.30 pm start. I had a great time photoing lots of things that you never normally see in regular cricket photos.
That "Welcome to the Kia Oval" sign I include to ram home that if you are anything officially connected to Surrey and you ever refer to the Kia Oval merely as "The Oval", you will be savagely punished.
As you can see, the World Cup is still being remembered fondly, and smoking is forbidden throughout the ground, as are a bunch of other things, so you don't feel tempted to throw them at the players. Or the umpires. Also no musical instruments.
The sign which says "4" on it means that someone has hit a 6, almost certainly Malan. That's because spectators get given cards with 4 on one side and 6 on the other, to flaunt when someone hits a 4 or a 6, and my photoing was from the wrong side of the sign, so to speak. When someone hit a 4, that sign would say, to me, 6. At first I was puzzled at all the signs saying 6 when it was only 4. As you can maybe tell, this is the first T20 game I've ever actually been to.
The sign on a pole is to advertise the game at the Oval against Glamorgan tomorrow evening. Having now lost their first two games, Surrey need to start winning.
LATER: I missed this one!: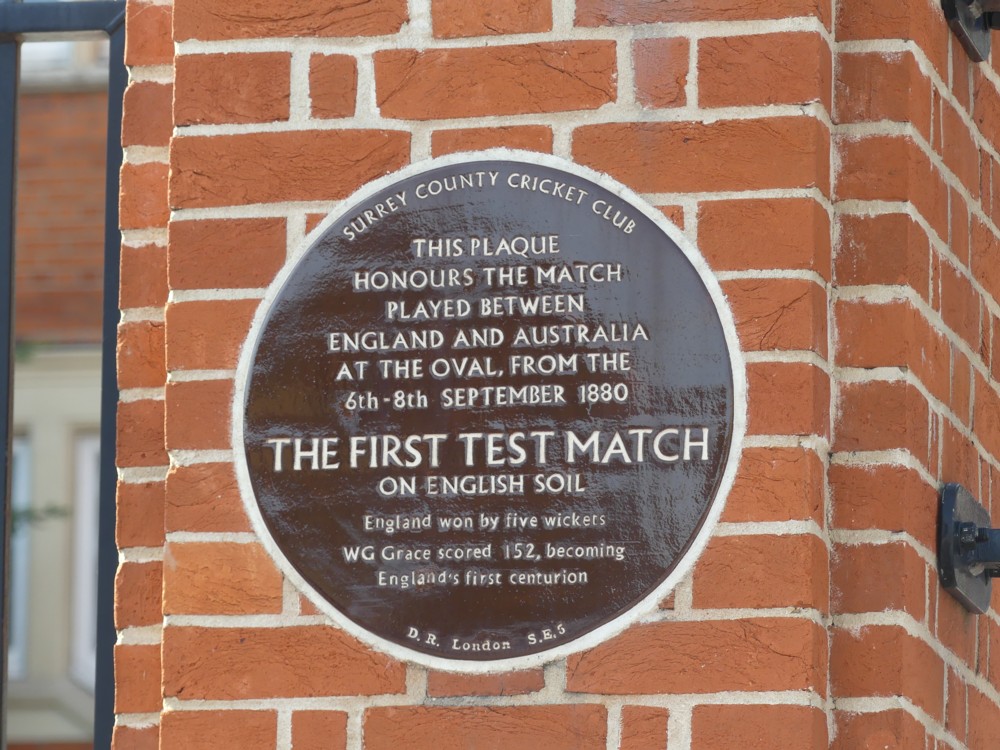 Next time I go the Oval, I'll maybe do a complete photo-inventory of all the signs there that I can find. There have to be many more than I encountered yesterday.