Yesterday, I walked about in London with GodDaughter2's Sister. We walked through Trafalgar Square. What we first encountered, on the 4th Plinth, was this: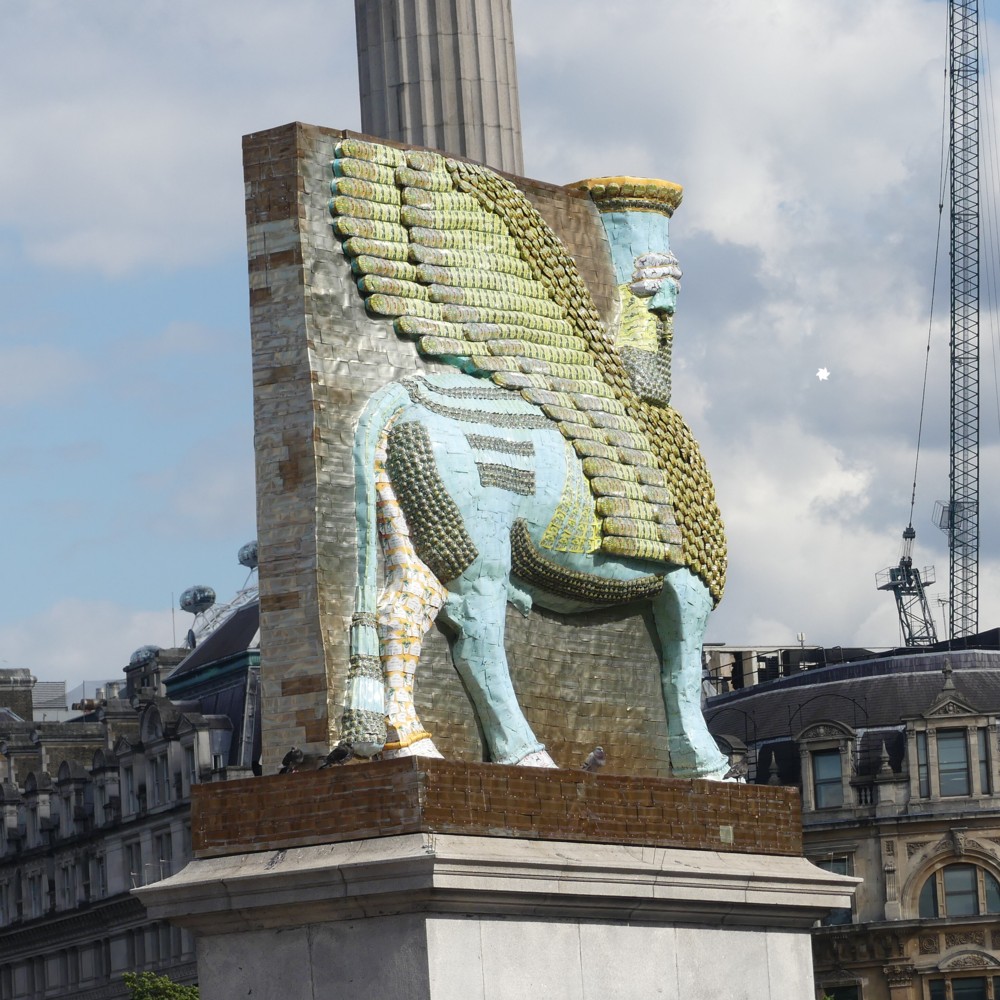 Spot The Wheel.
Read more about and watch video about what the above Thing "means", here. It's to do with the destruction of Things in the Middle East.
However, GD2S reckoned that the best 4th Plinth Thing ever was the Blue Cock. I agree, so I agreed.
Here are some photos I photoed of this, in the Spring of 2014, when it was there:
Scrutinise the label, bottom right, and you will learn that this Big Blue Cock was unveiled, on July 25th 2013, by Mayor Boris Johnson. Very appropriate.
There was another Big Thing on view in Trafalgar Square yesterday: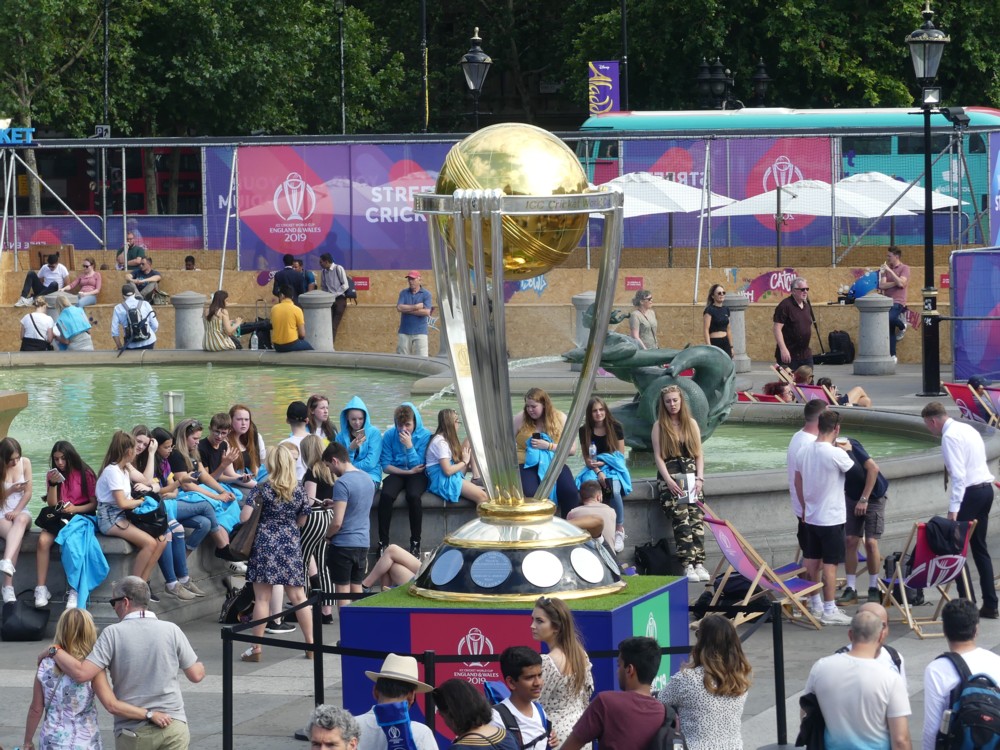 That being an enlarged replica of the Cricket World Cup. The miniature original of this will be presented to the winners of tomorrow's final at Lord's, between England and New Zealand.
In the semi-finals, New Zealand beat India, as has already been mentioned here in passing. This was a surprise. If England had beaten Australia last Thursday, that would not have been a huge surprise. But England smashed Australia, which was a bit of a surprise. As of now, England are favourites. So, and with due apologies to the massed ranks of my readers in New Zealand, no more surprises please.