My walk back from Bermondsey yesterday soothed me in many ways. During the last few days I had been worrying that wandering about photoing had been losing its charm for me. Something to do with the social isolation of it all, and the deepening fear, as you get older and more fragile, of making enemies. Also, the sheer effort. Well yesterday was an effort. But the charm was as real as ever, and I made no enemies at all that I was aware of.
One photo, for me, summed it all up, combining as it did and does two of my greatest enthusiasms, photoing photoers, and cricket: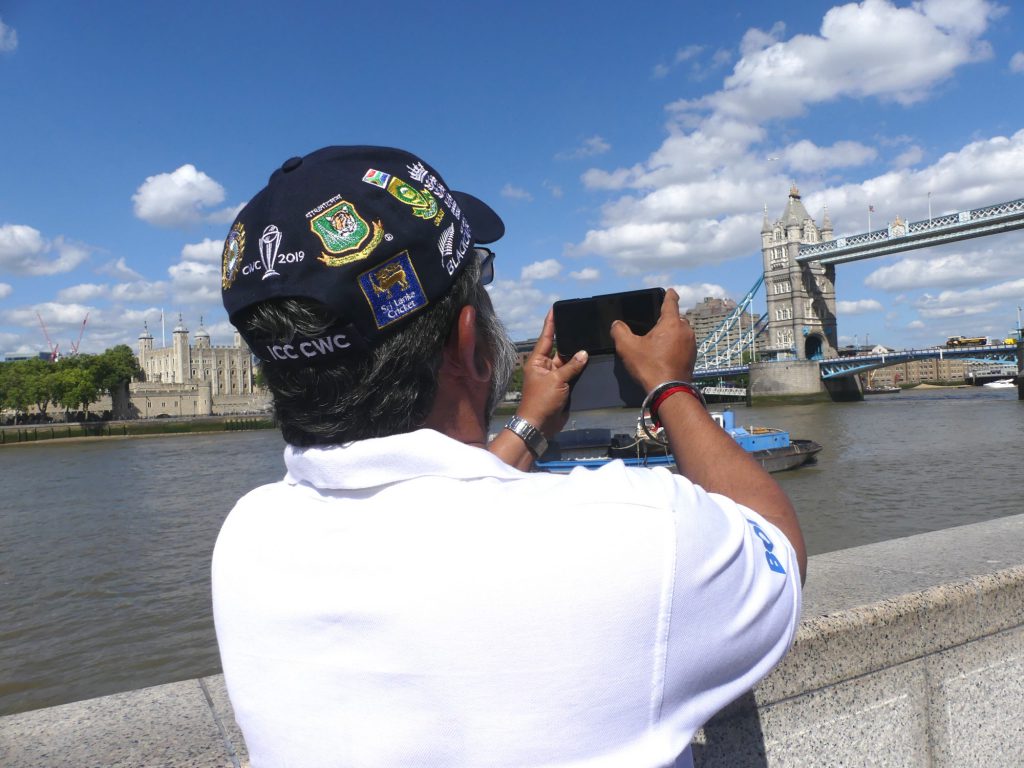 So much for the photoing. Now look at his hat: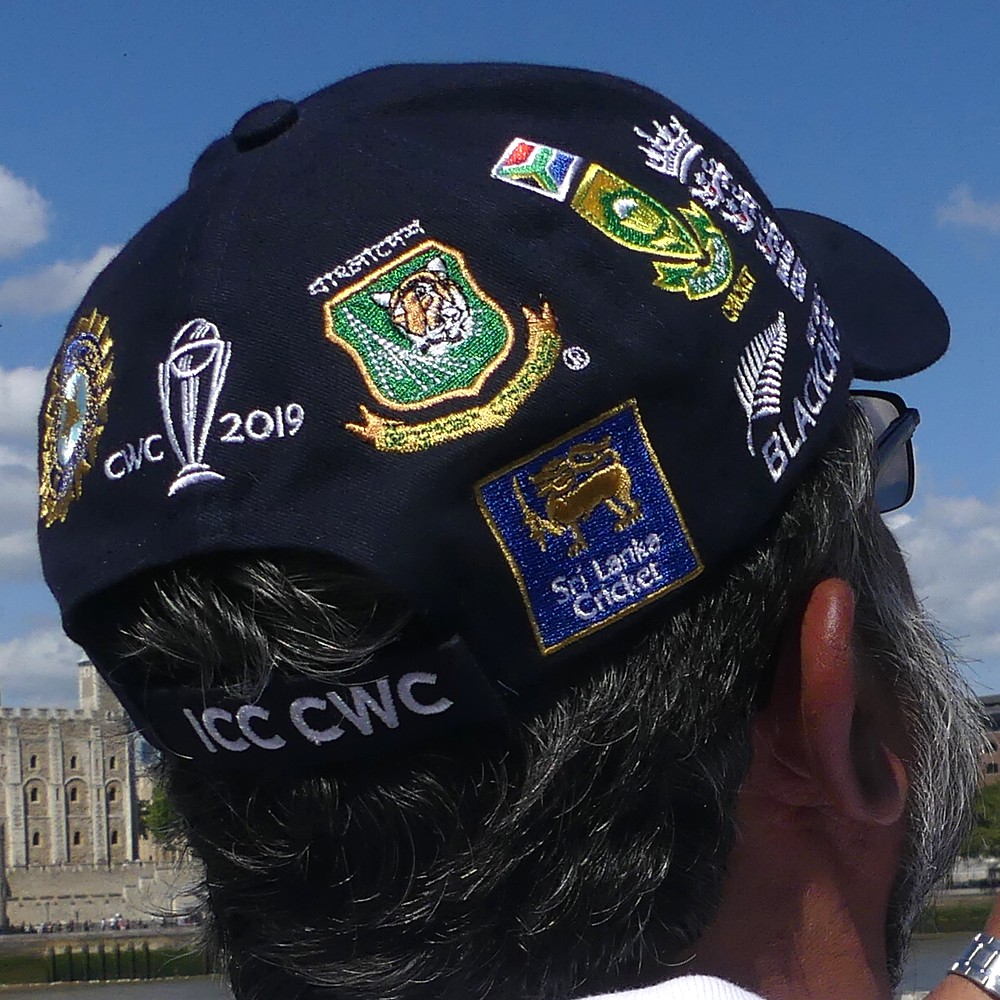 ICC stands for International Cricket Council, and the ICC CWC is the Cricket World Cup, now being contested here in the UK. This hat is adorned with the heraldry of all the teams in this tournament. You can only see some of these teams, but so I assume. The tiger would be Bangladesh. The silver leaf is New Zealand. The crown and three (rather indistinct) lions is of course England. "Sri Lanka Cricket" speaks for itself. The green and yellow shield must be South Africa, because that's the South Africa flag above it. The other five teams involved in this "CWC 2019" must be on the other side.
None of which I realised at the time. Such is my eyesight that all I thought I was photoing was a photoer wearing a elborately decorated hat of some kind. I only realised what the hat was about when I got home.
Anyway, my point is that while I was taking my walk, England were playing against the hitherto unbeaten Indians in this Cricket World Cup. England were widely spoken of as favourites to win this tournament, until the tournament actually began and England proceeded, in among winning several other games quite well, to lose to Pakistan, and then to Sri Lanka, and then to Australia. Losing to India would almost certainly have meant England failing to reach the semi-finals in their own tournament. Again. So, yesterday was a very big deal for England cricket. I spent my day alternating between doing my business in Bermondsey with Michael J and having a walk and a drink and another walk with Michael and then making my way back home while all the while photoing, and: keeping up with England's progress on my mobile phone.
England did well. They batted splendidly, especially at the start of their innings, not least because of the return of the great Jason Roy. And they set a target they would probably be able to stop India chasing down. And sure enough, they did stop India chasing it down. It was tense, but it all ended happily. The Indians were not that bothered because they are almost certainly through to these same semi-finals already, barring implausible mathematics concerning scoring rates, and them losing their last two games.
England still might not make those semi-finals, if they lose to New Zealand on Wednesday, as they well might. But nevertheless, this was a most happy day, and the above photo is a most happy souvenir to remember it with.
My only regret is that there is nothing to be seen on the screen of the mobile phone that the photoer I was photoing was photoing with.