An amusing book. Not a book I'd buy, but a book I am glad to learn about:
Switzerland-based graphic designer and writer Brigitte Schuster chronicles the unique phenomenon of outdoor cat ladders in her forthcoming book, Swiss Cat Ladders. Focusing on examples in the city of Bern, Switzerland, Schuster shows how humans facilitate the comings and goings of their feline friends with a wide variety of exterior climbing structures affixed to residential buildings. Ranging from a sleek helix-type structure that's available readymade, to more homegrown configurations that enlist tree stumps and mailboxes, the presented cat ladders allow these innately independent animals to come and go as they please. Some ladders give freedom to cats who reside on the upper stories of multi-family buildings, whereas others appear to be more suited for indulging a cat's desire to climb.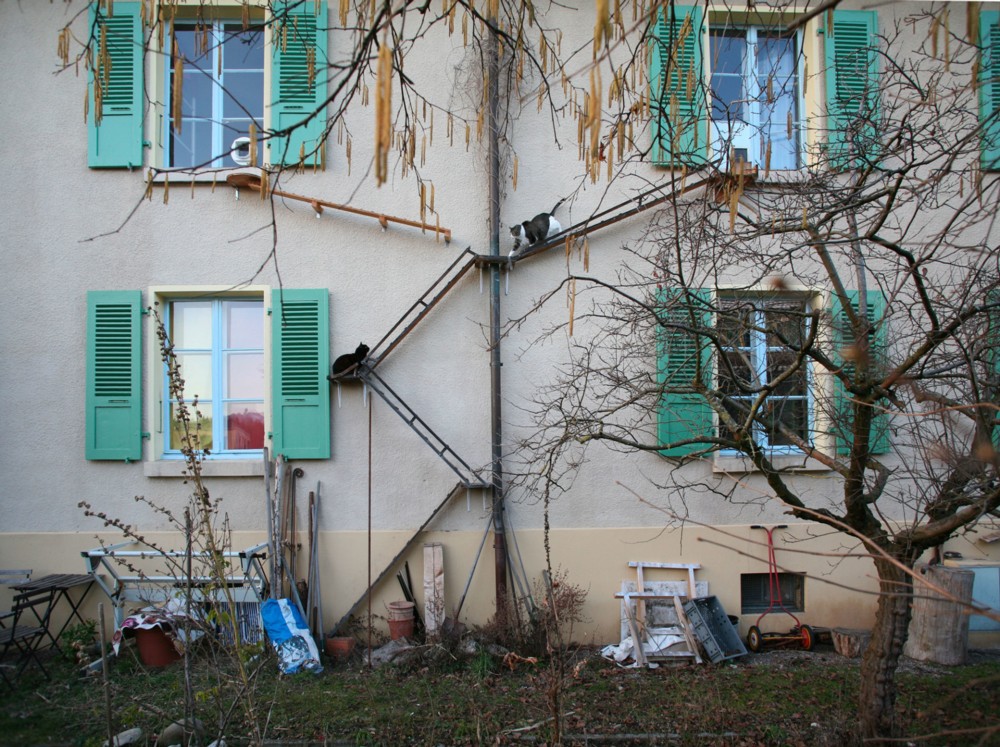 The photo-forward book, which is bilingual in English and German, also includes diagrams and explorations of the broader cultural meaning of the ladders. …
That broader cultural meaning being – I could be wrong, I'm only guessing – that capitalism is bad and should be replaced by something that will cause everyone to starve and will cause all the cats to be eaten.
Don't want to end on a grumpy note. I like the actual Swiss cat ladders very much.