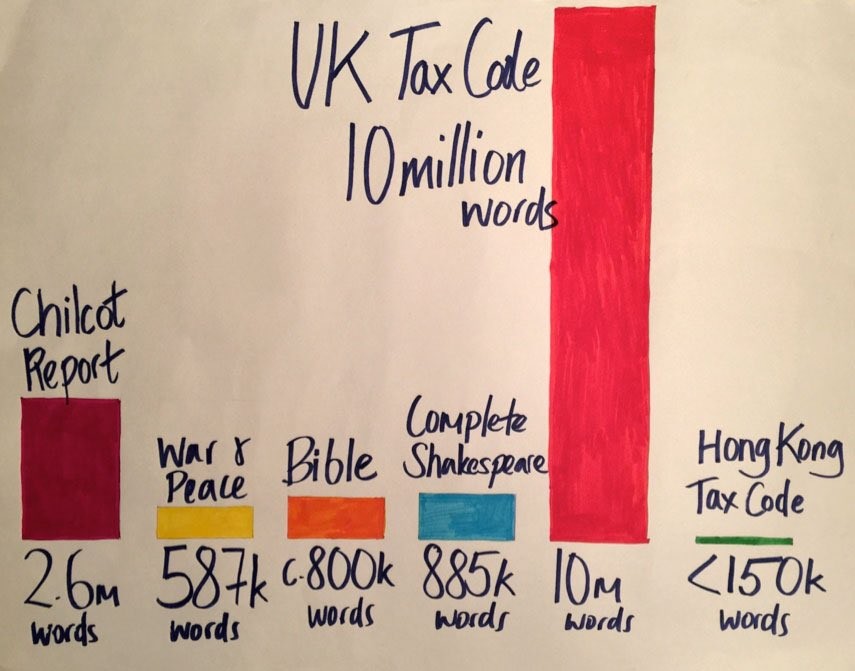 Frisby says that Dan Neidle will like this. I don't know anything about Dan Neidle, other than this. But I like it. As much for the colours and its hand-done nature as for its content.
Concerning Hong Kong, last night I semi- (as in: still to be solidified and date still to be settled) signed up a Hong Kong lady to speak at one of my Last-Friday-of-the-Month meetings, about how Hong Honk is demonstrating back, so to speak, against the Chinese Government's plans to subjugate it.
I warned her that my meetings are not large, and not as a rule attended by The World's Movers and Shakers (although such personages do sometimes show up). But that didn't bother her, or didn't seem to. She seems to understand instinctively that big things can come out of small gatherings, if only in the form of one suggested contact or one item of information.
Alas, Hong Kong's era of low and simple taxes is now under severe threat, along with many other more important things.