Yes, I like to photo signposts. You know where you are, with signposts.
Here's a signpost photo I photoed in March 2012: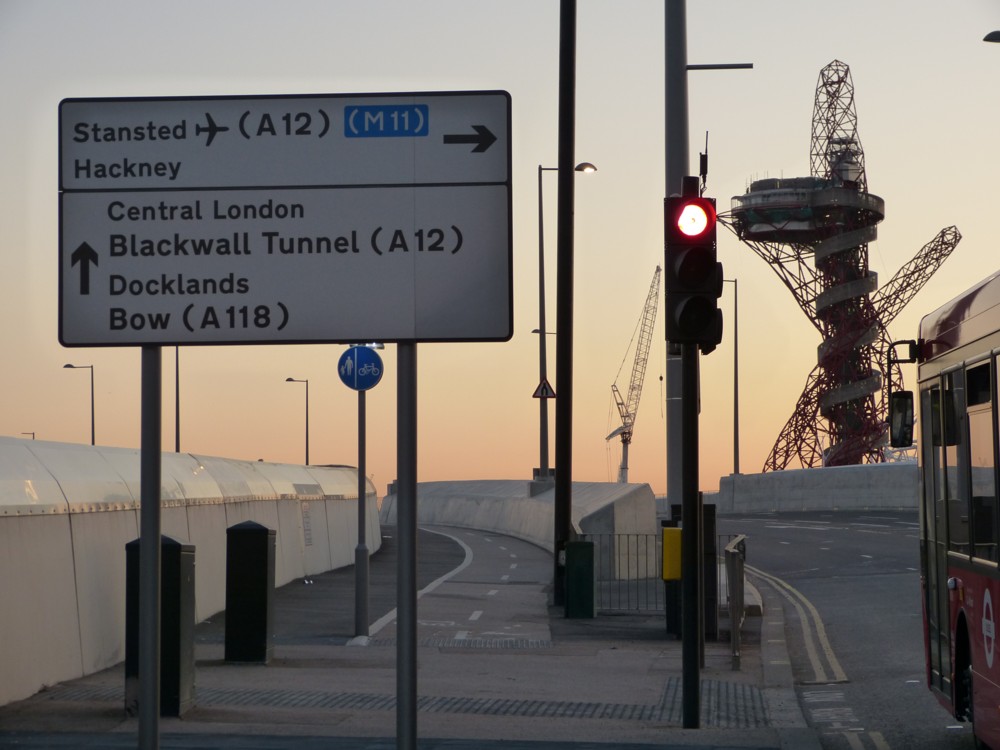 But there's more to it than just having a note of where I was, useful though that is. There's something about actually seeing those particular names of particular places which makes the fact that this is where I really am – and then later: was – come particularly alive.
As you can tell from the previous paragraph, I don't really know how to explain this fascination of mine. And just now, I am too knackered, having spent the day recovering from a Last Friday of the Month meeting that happened last night. Dominique Lazanski: very good. My front room: very full. Aftermath: lots of crap to tidy up.
Yesterday was a day when I had to be very energetic and alive, to get ready for that meeting. So, I was. (Hence those four blog postings yesterday.) Today, I could be knackered. So, I was.