There you were, waiting for a good time to con your way past the front door of my block of flats by saying you're the postman, to climb my stairs, to bash in my front door and to plunder my classical CD collection. All that was stopping you was the fear of me bashing your skull to bits with my cricket bat, which I keep handy for just this sort of eventuality.
So anyway, there you were reading all about how my life for the last week has been complicated. But, I clean forgot to tell you that the reason for all this complication was that I was off in the south of France. Silly old me. I'm getting old, I guess.
Here's how the south of France was looking: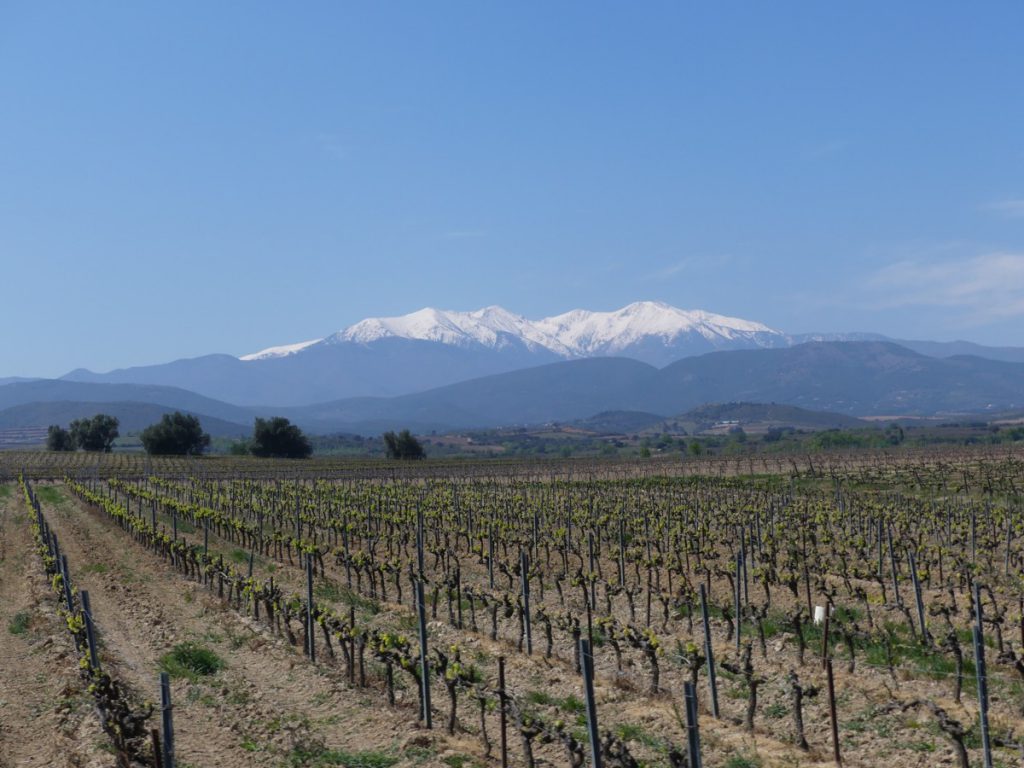 Those are the Pyrenees at the back there. In the foreground, lots of little wine trees.
The weather looks slightly better in that than it really was, what with it having been so very windy. Especially on the final day of my stay, up on this thing.