These are technically terrible photos, but I had a lot of fun photoing them, and I get a lot of pleasure when I stumble upon such photos-from-airplanes in the photo-archives. What are these exactly?:
Well, I cranked up Google Maps, and also maps like the one here, and set to work. That photos have exact timings attached to them is very helpful when you are trying to work out what photos from airplanes are of.
And yes, those are the four big-name Channel Islands, TopLeft: Jersey, TopRight: Guernsey, BottomLeft: Alderney, BottomRight: Sark.
I reckon that Alderney, from that angle, looks a bit like a hippo.
But for me, the most intriguing puzzle was this: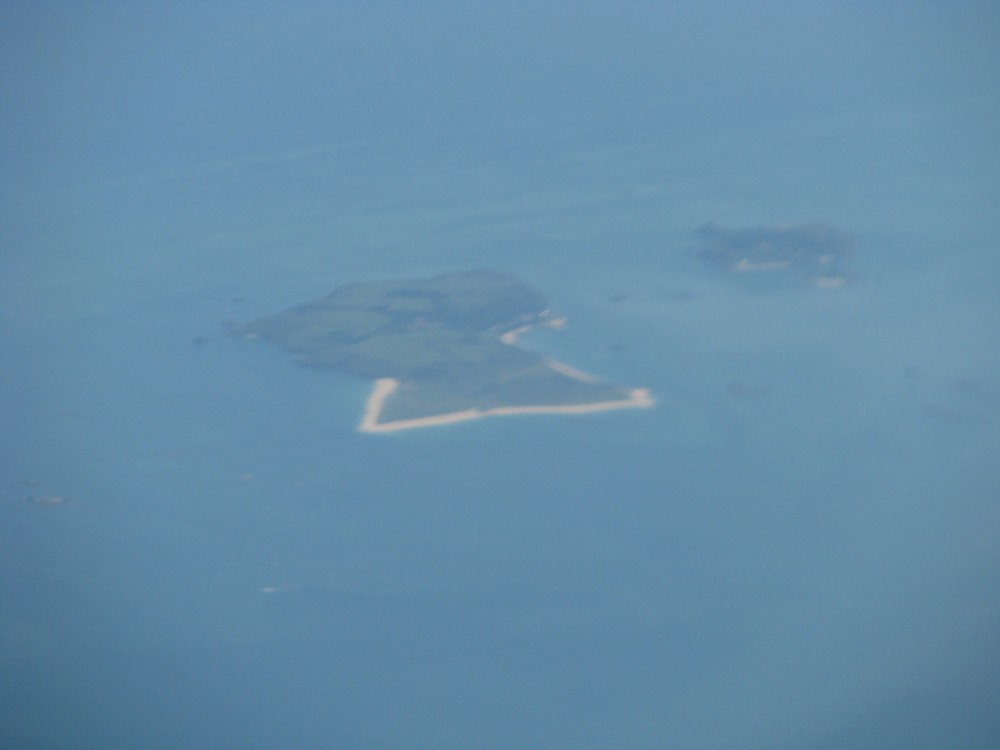 What is that? Turns out, it's the island of Herm. Herm's sales pitch: There's no place like Herm. Herm, island of triangular stamps.
Never heard of it, until now. Photo and learn. Blog and learn.