Taiwan Birds (well worth a long scroll down there (some truly amazing birds (I think))) yesterday featured this remarkable photo …: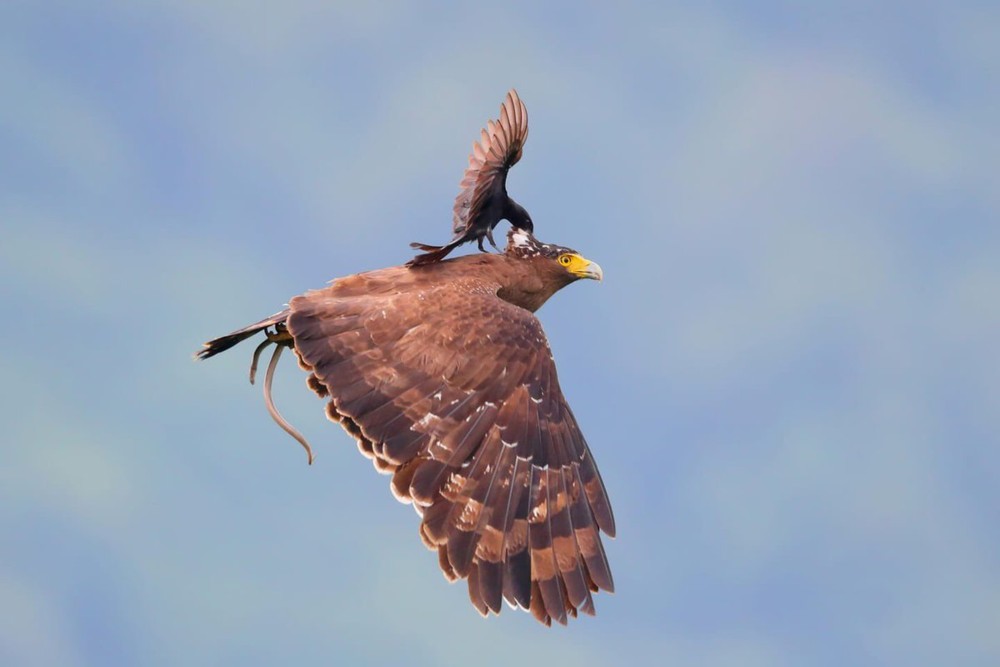 …, and has this to say about it:
Congratulations to Chen Chen-kuang … for winning the Hamdan HIPA Prize for his shot of a …
… see above.
And there was me thinking that "Drongo" was just a word made up by Australians to describe … drongos. Apparently drongos really exist, and presumably drongos behave in a way that Australians disapprove of.
Taiwan Birds adds:
Never leave your camera behind! And spend years refining your skills …
Indeed.