That car park I wrote about got me noticing car reflections, again: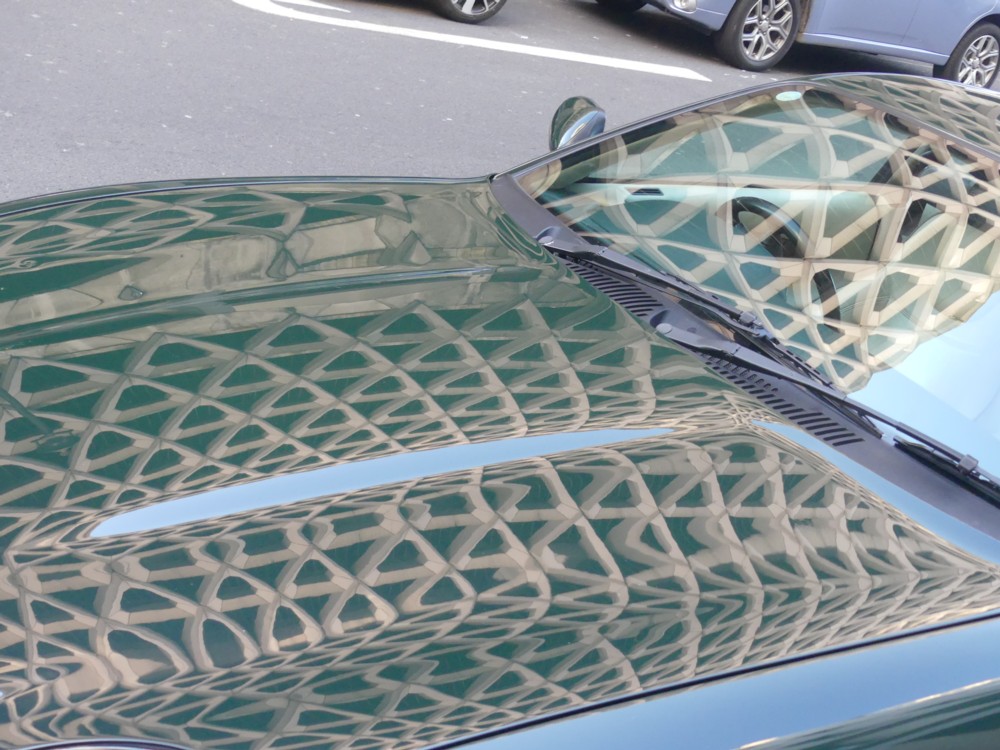 I think that's worth top billing in a posting, instead of being an afterthought in a posting about a car park.
And just now, I came across this in the photo-archives, from May 2015: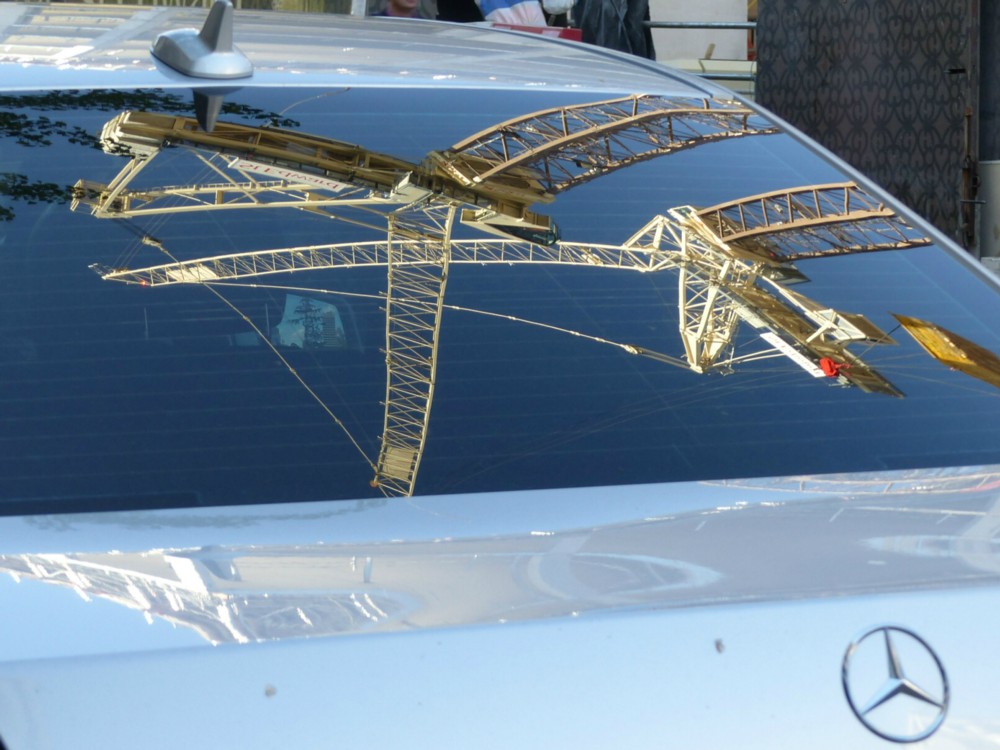 Mmmm. Cranes.
And here, taken about one hour later, is a photo with St Paul's Cathedral reflected in a roller. Too bad I was more interested in including the photoer, than I was in St Paul's Cathedral reflected: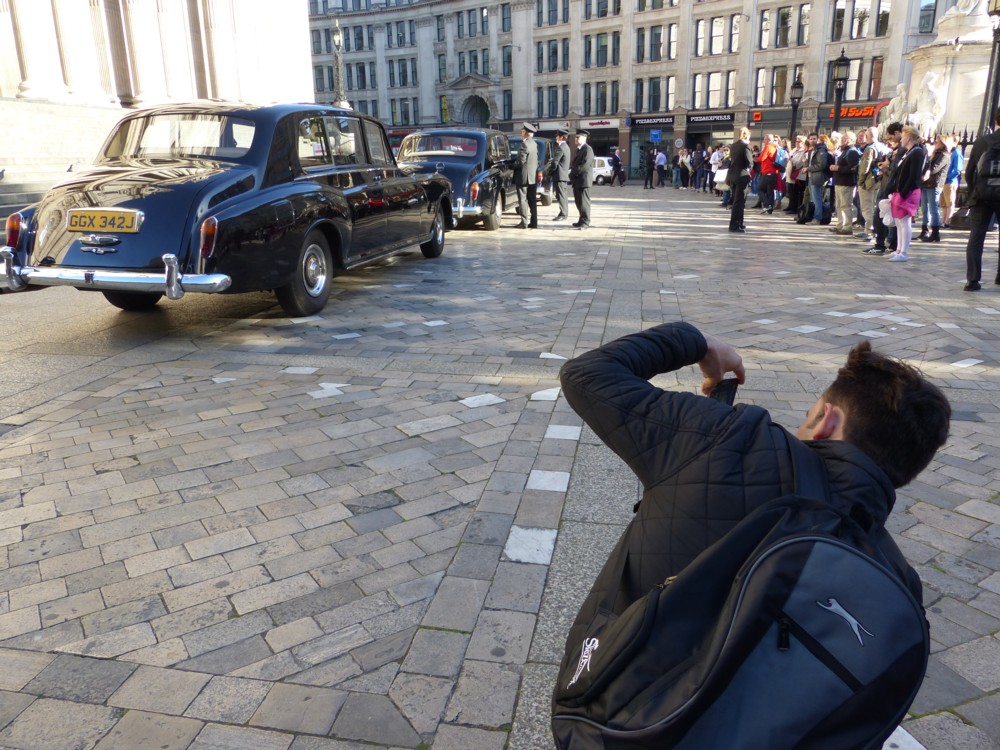 Or, was I? Here's the next photo I took: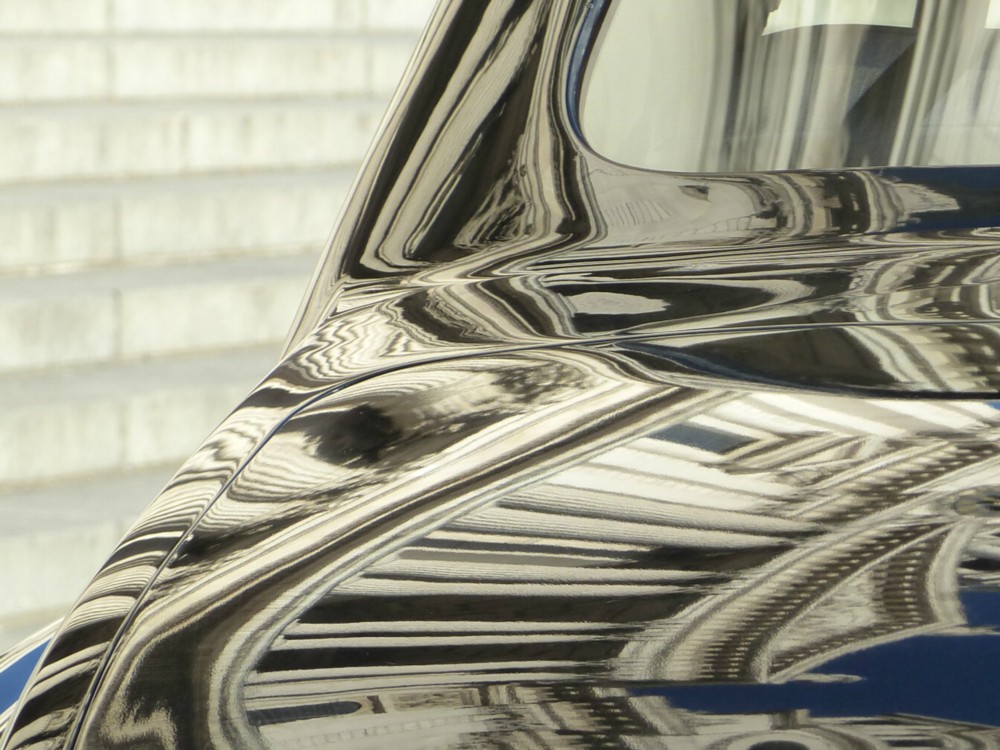 A car park, and a cathedral. They make a nice pair, don't they?
More car reflections, this time of Piccadilly Circus adverts, recently featured at Mick Hartley's.