Yesterday, as already noted, I was out and about in London. And another interesting thing I photoed was this, also healthcare-related: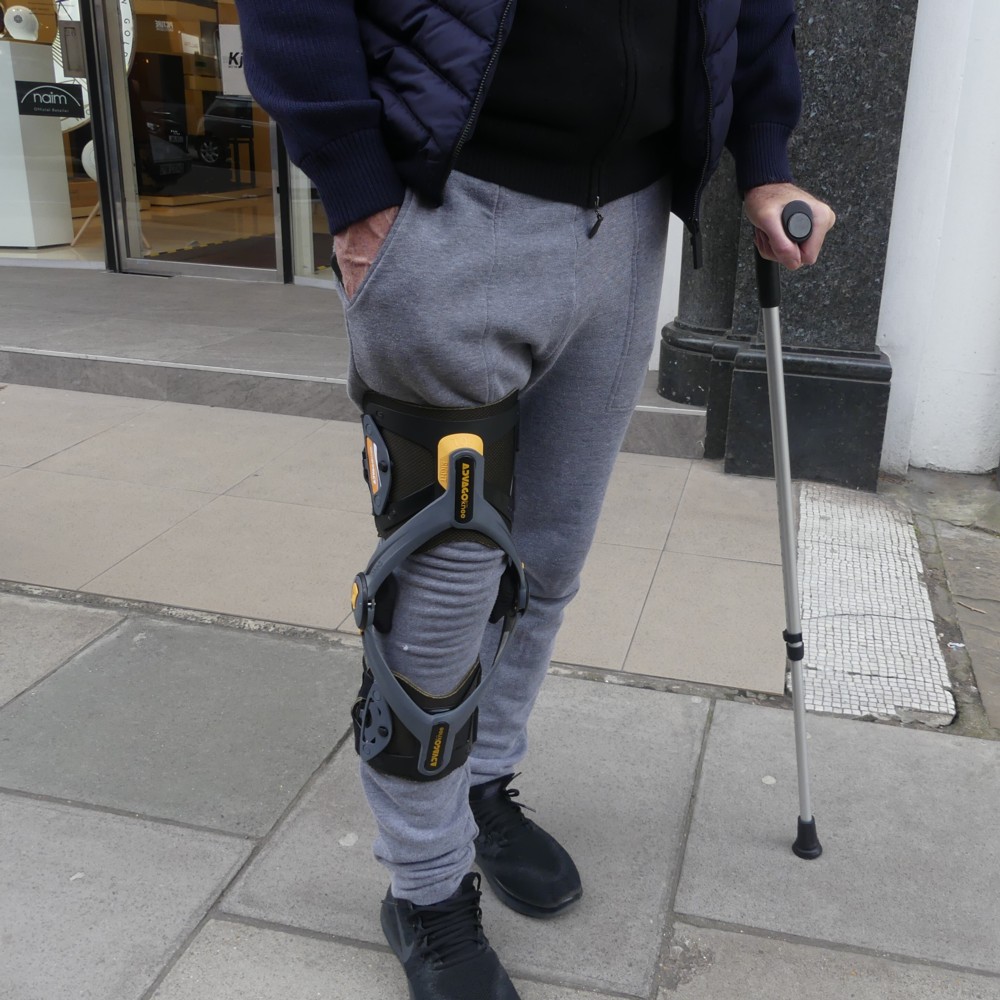 I photoed this photo with his permission, by the way.
I guess that the purpose of this gizmo is to enable the knee-joint to keep moving, while remain in its correct state, without putting any (or at any rate undue) strain on it, the strain being taken by the gizmo and the bits of limb it is attached to rather than (only) by the joint.
But, truthfully, I don't really know. What I do know, just from looking at this photo, is that there is a definite plan in action, and that it is helping a lot, far more than one of those big old rigid plaster caste monsters would have.
Here is a close-up of the name of this contraption …: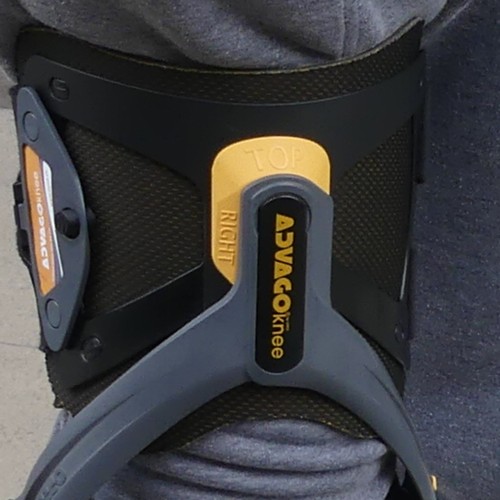 … which enabled me to find some produktinformation. What the gizmo does is Führung und Stabilisierung des Kniegelenks. Which is, I rather think (guess), pretty much what I just said.