I do like an interesting hat, when I photo a photoer: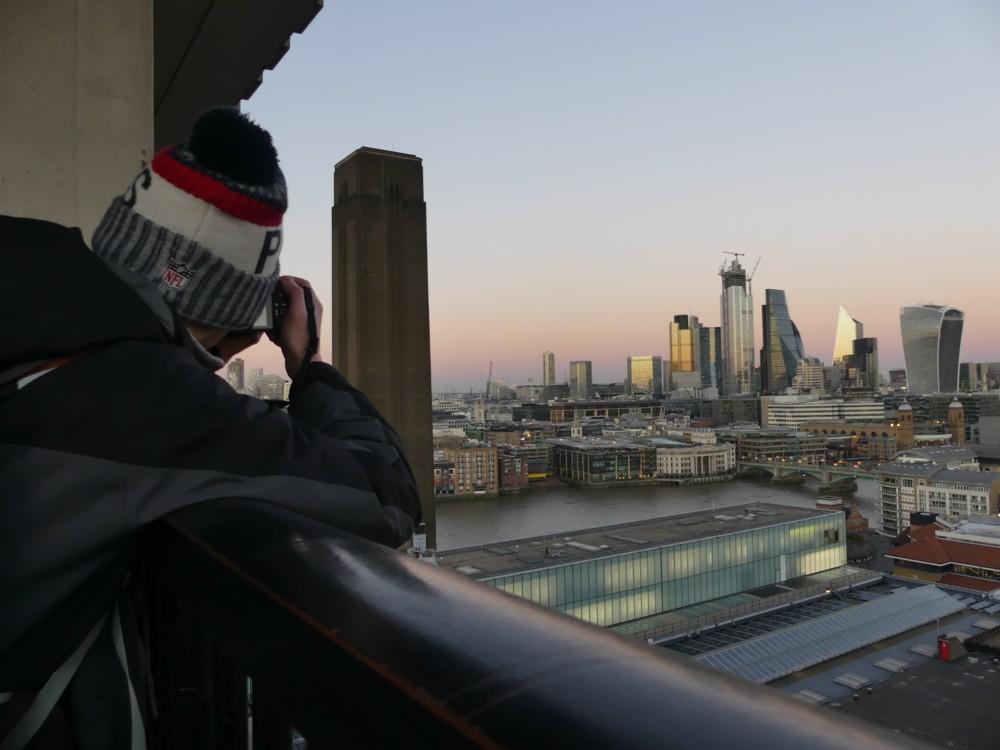 And I admire this photoer's choice of subject matter. The Scalpel was looking especially fine, its angle catching what was left of the setting sunlight. We're at the top of the Tate Modern Extension, by the way. A favourite spot of mine.
But, going back to that hat. What does it say on it? P……..S? Philadelphia Eagles? Pittsburgh Steelers? A bit long, but conceivably one of those.
Hang on, I wonder if I photoed any more photos of that same photoer, which might shed light on the matter.
Yes: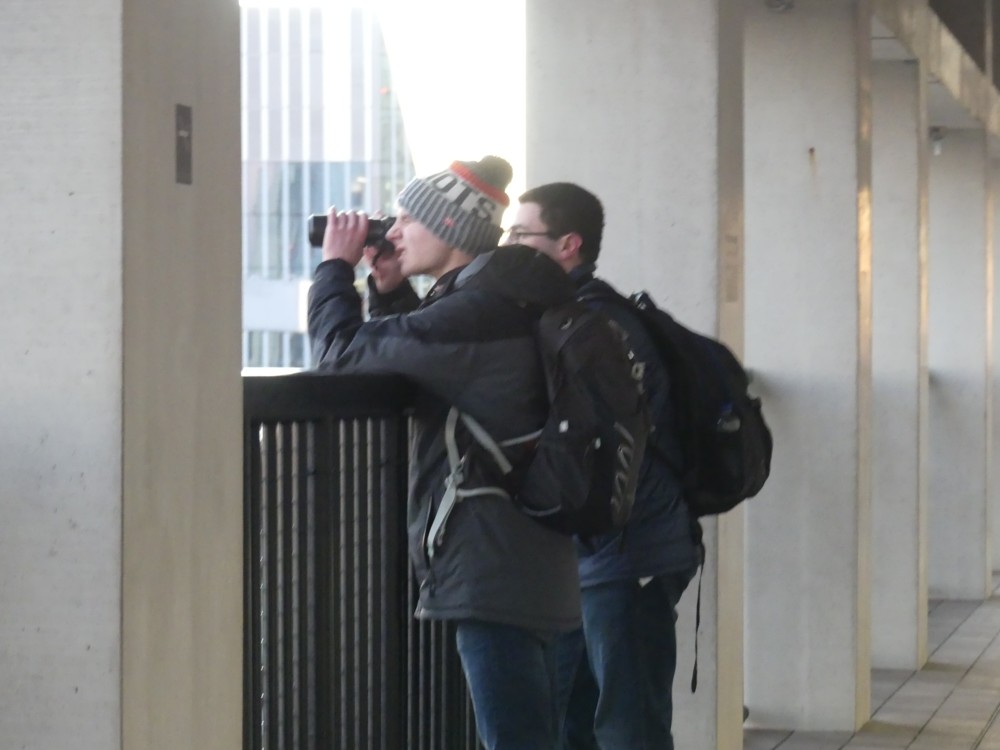 I hope a robot couldn't identify this guy from that photo, what with it being so blurry, although I dare say his loved ones could. But, anyway, what that says is that the hat goes P….OTS. And we have our answer. He is a supporter of the New England Patriots.
And no wonder he is proud to be sporting this celebratory headgear. The Patriots are due to contest Super Bowl "LIII" (53), against the Los Angeles Rams, this coming Sunday, which I will be watching on my TV. Here is a Daily Telegraph report about that.
The game will be played in Atlanta's Mercedes Benz Stadium, of which, the Telegraph says:
That jagged-looking roof opens and closes in a very pleasing way:
The ":" is there because there then follows video of this pleasing effect (that being it on YouTube). I greatly enjoyed this.
Blog and learn.