I was in the West End earlier this evening. Not having done any blogging here today, and today being Friday, I kept my eyes open for something creaturely.
I spotted this, in the window of one of those very Old School shops, in Cecil Court: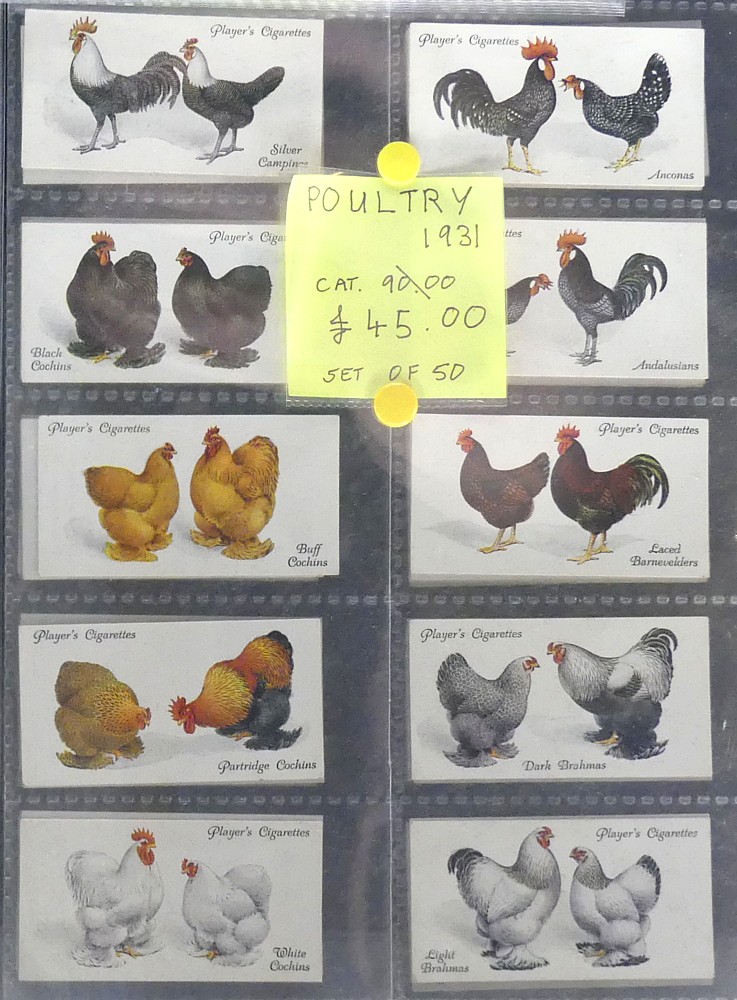 Ah, cigarette cards. Never had them here before. And I don't think poultry have been featured here before either.
Click to get them a bit bigger.