I continue to photo taxi adverts, whenever I get the chance. Last Sunday, I photoed this one: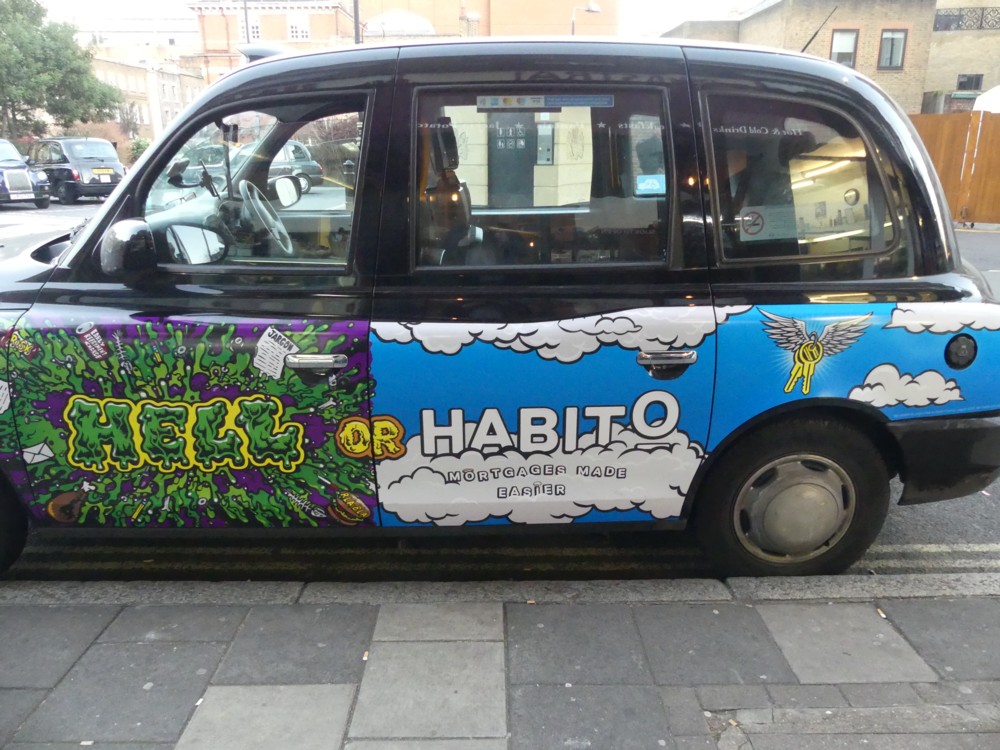 There wasn't space for to get the whole taxi, and there wasn't time for me to go the other side of the road and get the whole taxi, because I was in a hurry to be somewhere else. But I hope you agree that that photo suffices.
This being the century of the internet, I have since found this, and this, and this.
I bet Jimbo Phillips never thought he'd be selling mortgages.