And all in the one photo: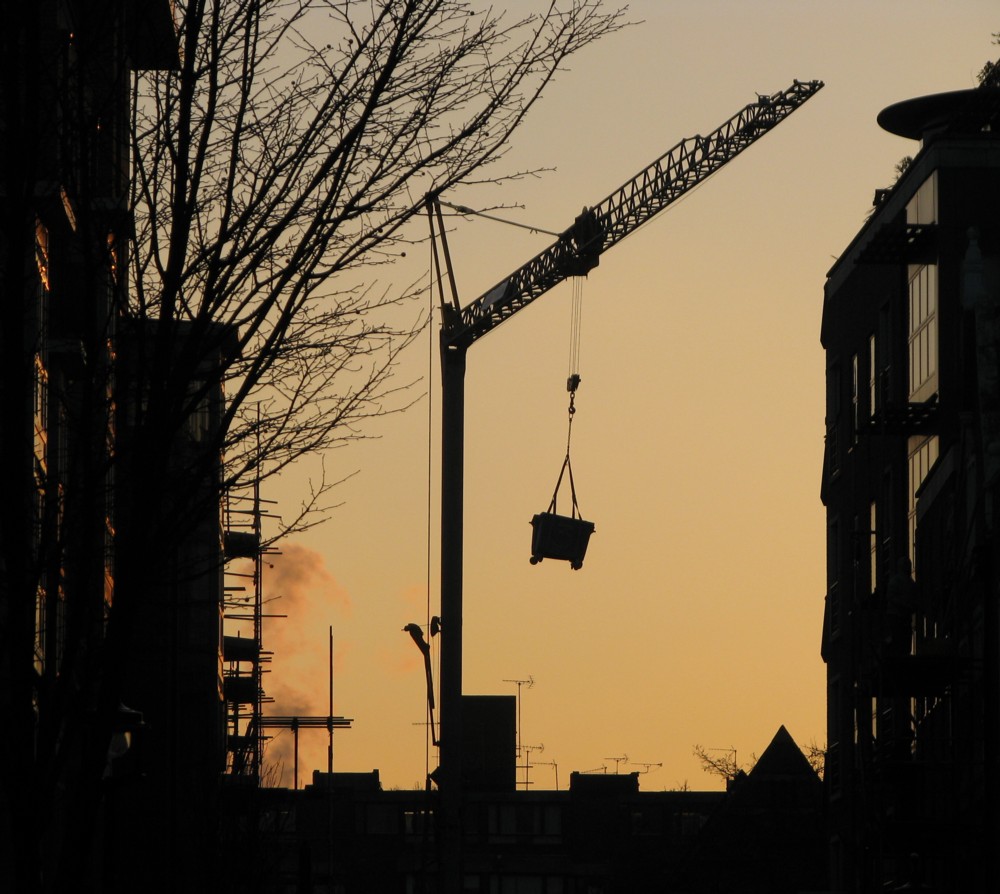 Also, trees without leaves. Taken in January 2009. On my way home, looking out towards Vauxhall Bridge Road and beyond, in the general direction of Battersea.
At present, sofas are more important to me than blogging, as the above blatant quota photo well illustrates.
This morning, the new sofa finally arrived. It is my hope, and the promise of Westminster City Council, that the old sofa will depart tomorrow.